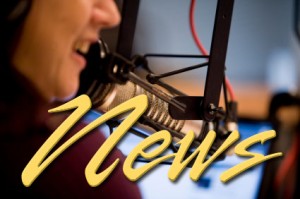 25 July 2013
Lingering Recession Woes Blamed for FEC Funding Issues
In order to find a more sustainable way of financing operations at the Florence Events Center, Three Rivers Casino General Manager Mike Rose says we first need to look to the lingering effects of the 2008 recession.
Mike Rose – "It crushed Oregon.  I still believe Oregon's in the middle of that recession.  And when you look at conventions and meeting space… that segment all but went away.  The medium to small convention became eliminated."
The downturn continues to have an impact on the center's operations.  Rose, speaking to the ad hoc FEC funding committee at city hall yesterday, says some might look to the theater and more entertainment bookings as a way to increase revenue.  But, he says, it's simply too small to generate profit.
Mike Rose – "455 seats, it's a beautiful theater and I think it has a lot to offer.  But, for trying to book entertainment to make money off of it?  We don't make money off our entertainment.  It's a loss leader we use to drive business to our casino."
His comments support the growing need to subsidize the center's operations with an outside funding source.  Rose said the rates are good… management is sound… but there's simply not enough of the right kind of business out there for it to support itself.
The committee meets again in two weeks; they'll make a final report to the city council in September.
Administrator Facing Pay Investigation
Lane County's administrator is on paid leave pending an outside investigation into whether or not she improperly manipulated her take-home pay.
Lianne Richardson allegedly cashed out past, unused paid vacation and sick time and directed the county's accounting department to divert her "deferred compensation" benefit directly into her take home pay beginning in January of this year.
The moves apparently came after her efforts to get a 15-percent pay hike were withdrawn in the face of negative public opinion.
A county worker questioned the methods last week and made the allegations public.
Richardson immediately apologized, notified the state's ethics commission and placed herself on paid leave.
County Commission Chair Sid Leiken said the outside investigation will actually be overseen by the county's internal legal counsel Steve Dingle.
Relay has "can-do" attitude
Canned food donations this week will actually have a two-fold benefit for area non-profits.
Organizers of the annual American Cancer Society Relay for Life are asking for small cans of food that will be used to ballast or hold down the approximately two-thousand candle-lit luminaria that will line the walking path at Miller Park the evening of August 9th.
Those luminaria consist of a white paper bag inscribed with a memorial to a cancer victim… or honoring a current survivor.  Committee Co-Chair Julie Rassman said the demand for the lights continues to grow and that increases the time and effort spent in putting them together.  They used to weight the bags with sand, but  the idea to use canned food made things quicker and cleaner.
Rassman says all of the canned food will be donated to Florence Food Share or the Humane Society when Relay is over.  Donations can be dropped off at Grocery Outlet, the Siuslaw News, Sterling Bank or Diane Archer Estate Sales.
Back to school brushup…
A two-week readiness course next month aimed at incoming kindergarten and 1st graders will help them "get back in the swing" of the school year.
Monica Cape-Lindelin, the program director for the Boys and Girls Club of Western Lane County, says the club, along with ABC Preschool, is now taking registrations for the two-week, four-hour daily sessions that start August 5th.
The cost is $55 and that's in addition to the annual $25 per child membership.  Registration can by made by calling the Boys and Girls Club at 902-0304.