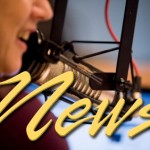 The identities have not been released, but Oregon State Troopers say a 23-year old Florence area man died in a single vehicle crash early this morning on Upper North Fork Road.
Sergeant Alan Gilbert said a 1997 Toyota Tacoma pickup driven by the man was southbound approximately 15-miles from Florence when it left the road and landed in a creek.  A female passenger suffered minor injuries and was able to get out of the truck, make her way up an embankment and walk along the road until she could flag down a passing motorist.
Responders were dispatched at 3:00 AM.  The driver was pronounced dead at the scene by medics with Western Lane Ambulance.
Officials said the names of the two involved will not be immediately released in order to give time to notify family members.
Safety restraint information is pending confirmation, Troopers from Florence and Springfield are continuing the investigation into the time and cause of the crash.
So far July has been one of the deadliest months on Oregon highways in recent history.  OSP spokesman Lt. Gregg Hastings said it's been "a rough one" with nearly twice as many traffic fatalities so far this month than last July.