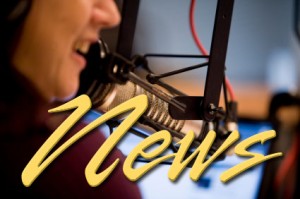 3 September 2013
Florence Drinking Water Protections Considered
A meeting this evening at Florence City Hall will provide officials a final opportunity to discuss proposed drinking water protections.
The City Council will meet 90-minutes earlier than usual… at 5:30… to allow them adequate time to deliberate.
They've already done both.  The Council and the Lane County Board of Commissioners held a joint hearing on the matter last month.  County Commissioners deliberated on the matter August 20th and are tentatively set to take final action next Tuesday.
The plan amendments include an updated wetlands and riparian area inventory; as well as a list of other groundwater resources.
Also part of the plan is a Drinking Water Protection Overlay Zone that applies to the use and storage of hazardous materials within the plan area.
The council meets at 5:30 this evening at City Hall.
Back to the Classrooms
It's back to school for many area students today.  That means an increase in the number of young pedestrians, as well as school buses on the roads.
Drivers are reminded to watch for young students walking to and from bus stops and schools.  They're also reminded to be alert to the buses.  Law enforcement officials say it's against the law… and very unsafe… to pass a bus in either direction when the lights are flashing.
They also remind drivers in school zones to be aware of speed reductions… they say read the signs and follow the directions to slow down during school hours or when children are present.
Heceta Herbicide Proposal
Heceta Water District Commissioners will hear input from area residents this afternoon at four pm on a proposal by a private land owner to apply herbicides to a recently logged and replanted parcel of land.  Part of the property drains into the Clear Lake Watershed, the source of drinking water for residents of the district.
The plan has already been approved by the Oregon Department of Forestry and follows Oregon Forest Practices.  The owners of the land have made changes to accommodate requests by the district, but some residents say they don't go far enough.  They want the district to pay for manual brush clearing to prevent any herbicide use.  Commissioners meet at the Heceta Water headquarters on Highway 101 just north of Heceta Junction… that's at four PM.
Rods and Rhodies
More than a hundred classic cars, hotrods, antiques and specialty vehicles have been invited to be on display in Old Town Florence this weekend during the sixth annual Rods and Rhodies car show on Bay Street in Old Town.
The street will be closed late Friday night to accommodate the show and cars will go on display early the next morning.
It's all part of the Florence Fall Festival organized by the Florence Area Chamber of Commerce.  It also includes an area wide garage sale.  Maps showing sale locations will be available the Chamber Visitors Center and several other locations.