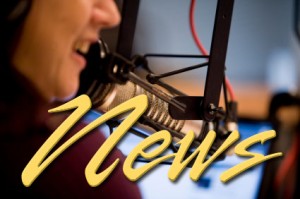 24 October 2013
He'll Get By With a Little Help From His Friends
A man who likes to blow his own horn to support others is in need himself these days.  Paul Biondi has decades of experience as a musician and entertainer.  After several national gigs, he's been performing in Florence and Lane County for the past 14 years… quite often putting together benefit concerts to help others.  Fellow musician and friend Nate Kaplan says it's Biondi's turn.
Kaplan and others will get together Sunday afternoon at the Florence Elks Lodge from noon to five for the Paul Biondi Medical Fund Benefit Dance.
Singer-songwriter Bobby Lindstrom will be there, along with Strange Brew; the Kush Band; and the Peter Giri (geerie) band featuring Kaplan and Stan Becraft.
The suggested minimum donation is only $10.  If you can't make it, Kaplan suggests a direct deposit into a special fund for Biondi set up at Oregon Pacific Bank.
Late Husky Coach Had Local ConnectionsThis isn't necessarily "Husky Country" but some Florence residents are mourning the death last week of longtime University of Washingto Football coach Don James after a battle with cancer.  James and Joe Xavier worked together for nearly two decades when Xavier was director of retail food services at the university.  In that role he took care of the athlete's "training table" as well as concessions at home football games.  Xavier's wife, Florence mayor Nola Xavier said the two were close.
Nola Xavier – "He and Don had a quite close working relationship and we just always respected the way that he ran his program and the way that he treated his athaletes.  He was a great guy."
James coached Husky football from 1975 through 1993, winning four Rose Bowls and a share of a national championship along the way.  He quit in protest because he felt that the program and its coaches had not been supported by Washington administrators during an NCAA investigation… an investigation that did find infractions committed by boosters, but found the coaching staff was without blame.
Lyerla Facing Drug Charges
Former Oregon tight end Colt Lyerla has been arrested on drug-related charges.
Lyerla, who left the No. 2 Ducks earlier this month and plans to enter the NFL draft in April, was held in the Lane County Jail following his arrest Wednesday.
The Lane County Sheriff's office says Lyerla was observed by a drug investigation unit snorting a white powdery substance while sitting in a parked car. He was arrested on suspicion of unlawful possession of cocaine and interfering with a police officer.
Before leaving the Ducks October 6th, Lyerla had been suspended for Oregon's Oct. 5 game at Colorado by coach Mark Helfrich for an unspecified violation of team rules.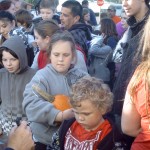 25 years of broadcasting… 25-hundred pounds of pumpkins… and $15-hundred for charity.
Not to mention hundreds of free hot dogs, candy and lots of root beer.
It's the 25th annual Original KCST Great Pumpkin Giveaway presented by Florence True Value this afternoon from 3:30 to 5:30 at Old School Furniture.
One highlight… the advertiser pumpkin carving contest with $1500 cash on the line for local non profits.
Part of the cash prize… $500 worth… will go to the winner of the "People's Choice" judging.