15 May 2014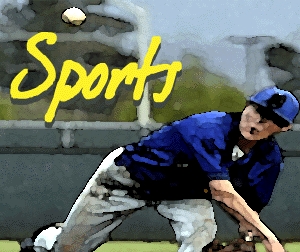 Forfeits Mount for Siuslaw Baseball
Challenges by two different Far West League schools have cost the Siuslaw Vikings three baseball losses.
One was a reversal of a previous win over Marshfield May 2nd. A Siuslaw player in that game was found to have pitched more innings in a specific period than allowed by OSAA rules.
The other two forfeits were for a double-header scheduled last week against the Bruins in Brookings.
Siuslaw Athletic Director Steve Meyers said a communications error between the two schools was at the heart of the matter. He initially thought Friday's games had been postponed because of the weather, but too late he discovered Brookings had only agreed to postponing softball games.
When the Vikings didn't show up as scheduled Friday, Brookings-Harbor claimed forfeit wins in the double-header. That was appealed to Far West League A-Ds and Principals who sided with the Bruins yesterday morning.
The losses may have post season implications. Siuslaw, South Umpqua and Brookings are all tied for third place currently with identical 9-and-7 records. The Bruins and the Lancers meet tomorrow in Brookings… Siuslaw and North Bend meet in North Bend… both are double-headers.
Two previous non-league games were forfeit because Siuslaw could not field a team.