26 June 2014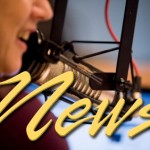 Coos County Fire Claims Two Young Lives
Two boys staying overnight with their grandmother in Coquille died early yesterday morning when the travel trailer they were sleeping in caught fire.
The grandmother, 59-year old Virginia Jennings, escaped with minor injuries; and neighbors pulled a third grandson from the fire before flames got too intense.
7-year old Caden Teddleton of Coquille was airlifted to Legacy Emmanuel Burn Center in Portland where he is in critical condition with burns and complications of smoke inhalation.
Preliminary testing showed his two cousins, 13 year old Christopher Thorp and 8 year old Grayson Thorp of Roseburg died of smoke inhalation.
Investigators are still trying to determine the cause of the one-AM fire.
Recreational Pot Chances Increase
The chances for recreational marijuana legalization in Oregon could improve as the field of likely ballot measures drops to just one.
Over the last several months, pot legalization advocates in Oregon have been collecting signatures to put as many as three measures before voters; but the sponsor behind two of those measures said last week there's little hope the effort to collect enough signatures to place them on the ballot will succeed.
That leaves just one measure in contention.
It's backed by wealthy donors who say they have already gathered more than the 87-thousand required signatures well ahead of the July 3rd deadline.
Political experts say the narrowing of the field could improve the odds at the ballot box by allowing supporters to focus their campaign; and by reducing voter confusion over multiple options.
Eugene Airport Terminal Expansion
A federal grant of nearly 7 ½-million dollars will pay for an expansion of the terminal at the Eugene Airport, making it easier, quicker and safer for travelers to pass through.
The Federal Aviation Administration grant will provide for a 19-thousand square foot expansion that will enlarge the security checkpoint area.
Fourth District Congressman Peter DeFazio, who announced the grant approval this week, calls the Eugene Airport a "critical access point" for the South Willamette Valley.
The terminal was not designed to accommodate the security measures that have been added over the past several years, causing congestion and crowding that has, at times, backed into the baggage claim area.