31 July 2014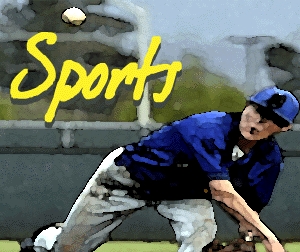 Taking a look at Coast Radio Sports…
The Eugene Emeralds trailed by seven runs headed into the bottom of the ninth inning last night. They managed four runs in the frame and fell short for a 10-7 loss to the Everett Aqua Sox.   The five game series at PK Park continues this evening.
Hall of Fame Ceremony Set
The fourth round of inductions into the Siuslaw High School Hall of Fame will include three student athletes from the 50s, 60s and 70s.
Jackie Gardiner grew up on Maple Creek in the Canary area south of Florence in the 40s and 50s. During his high school days at Siuslaw, he developed a reputation as an outstanding pitcher for the Vikings. In the pre-radar gun days, his fastball was rumored to have hit 100-miles an hour. That was enough to get the attention of former Boston Red Sox second baseman and scout Bobby Doerr who recruited Gardiner for the major leagues. In the end, though, Gardiner opted to stay closer to home following his graduation in 1956.
Mark Savage is already enshrined in the Siuslaw High School Hall of Fame as member of the championship 1966 Viking Cross Country Team. Savage, who graduated in 1968, had a long and storied athletic career. Following first team all-state Cross Country listing in the fall of his senior year of high school, he went on to win the two-mile championship at the state track and field meet in the spring. During his collegiate career, he was on two national championship teams; the 1970 Oregon Track and Field team and the 1971 College Cross Country squad. Savage is also a member of the University of Oregon Athletic Hall of Fame.
The third athletic entry to be inducted tomorrow night is a three-sport standout. Mike Haberly graduated in 1975 and excelled on the gridiron, the basketball court and the baseball diamond. He helped guide the Vikings to the state championship football playoff in the fall of '74. That was his first year at the helm of the varsity. The runner up finish was the best ever at the time for Viking Football. On the court, Haberly was all-state and helped lead Siuslaw to a 3rd place finish at the state tournament, leading the Vikings in scoring. In his post high school days, he played basketball at Lane Community College and football at Western Oregon. Haberly also had a very successful high school teaching and coaching career.
Gardiner, Savage and Haberly; along with Mary Dodson, Greg Klosterman, Kirsten Holden, Dick Whitmore, along with two state championship teams, will be inducted into the Siuslaw Hall of Fame tomorrow night, 5:30 at Ocean Dunes Golf Links.