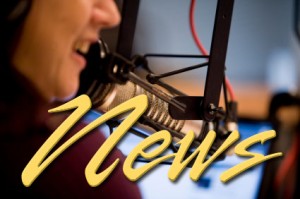 18 February 2015
Incoming Governor to talk about restoring trust
Kate Brown says efforts are needed to restore trust in government in the wake of an ethics scandal that prompted the resignation of John Kitzhaber.
Brown's office says that will be the focus of her speech later this morning after she is sworn in.
A statement issued yesterday says she'll – quote – "lay out a series of immediate reforms".  The list did not include specific details.
The speech will be Brown's first public discussion of her goals as governor.
Brown is currently the Secretary of State. She's being thrust into the state's top office after Kitzhaber announced his decision to resign last week.
Kitzhaber's fiancé, Cylvia Hayes, has been accused of using her relationship with the governor to land work for her consulting firm.
Kitzhaber has denied wrongdoing on both of their parts.
Chamber to host State of the City Address
Florence Mayor Joe Henry will present a "state of the city" address tomorrow. Henry will address the monthly Florence Area Chamber of Commerce noon forum at Three Rivers Casino.
He says he will use a variation of the Chamber's "see what we see" slogan as his theme.
Joe Henry – "Look at us now because we're a city in motion. I believe we've made pretty good progress in our first six weeks. We have a new city manager in place. We've got a whole new level of enthusiasm in people on our committees."
The forum will be at the World Market Buffett beginning at noon. There is no cost to attend, and lunch is available for a charge.
Gas prices bouncing back up
After bottoming out in late January, retail gas prices are bouncing back up. The average cash price for regular surged 19-cents a gallon in the past week. Today's average of the five stations in Florence stands at $2.29. That's three cents higher than the national average price, as measured by Triple-A. But, it's 9-cents less than the Oregon average price.
West coast oil refineries typically reduce output in February to do yearly maintenance. That restricts supply to a certain extent and caused prices to rise.
But still, says Marie Dodds with Triple-A, prices remain far cheaper than a year ago and remain near six-year lows.
The video doesn't lie
A Lucerne, California man earned some extra time in jail after he beat himself up in a Lane County Sheriff's holding cell.
33-year old Aleksander Tomaszewski (tom-uh-SHEFF-skee) was in custody at the Lane County Sheriff's Office January 9th as part of a separate criminal investigation.
Following an interview by detectives, he was left alone in a 'holding room'. When deputies came to get him, his face was bruised and he claimed he had been assaulted. He was insistent on his charges and signed a complaint form.
Sergeant Carrie Carver said an immediate investigation into the allegations began; an investigation that included review of the video that was running the entire time showing Tomaszewski repeatedly punching himself in the face while he was alone.
When confronted with that evidence, Carver said Tomaszewski admitted he had done it himself, believing, he said it would get him released. It did, but not until after he had spent an extra 20-days in jail and was assessed a $100 fine.