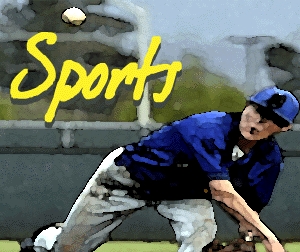 26 March 2015
Homers prove difference in college baseball

Back to back homers by Gabe Clark and Michael Howard in the seventh inning propelled number 24 ranked Oregon State to an 8-2 victory over San Jose State yesterday in Corvallis. Clark's three-run homer opened a close game and Howard's solo shot capped a six run seventh inning and the Beavers came away from the midweek series with a two-game sweep. Oregon State will take on Cal Poly for another non-conference series at home beginning tomorrow.
After a 13-inning outing at the ballpark Tuesday, the 22nd ranked Oregon Ducks jumped on UC Riverside early yesterday, taking a 12-3 non-conference win to the airport for the flight home. The Ducks were helped by a Josh Graham grand slam in the third. It was Oregon's third straight win. They'll return to PK Park tomorrow where they'll open a three game Pac-12 series against Arizona.
Prep softball today:
The Lady Vikings are in Lincoln City where they'll take on the Taft Tigers in two games… game one begins at 1:30.