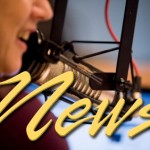 24 April 2015
It's three weeks away and there should be plenty of color…
Despite an early bloom, area rhododendrons are expected to be in full color by the time the 108th annual Rhododendron Festival gets underway next month. Mr. Rhododendron himself, Mike Bones, said you may have seen some trusses opening up in early winter. That was because of the mild conditions.
Mike Bones – "Very mild winter. But you know, all my things are right on. You know I had things blooming in January, they were right on January, right on time. I see a few of the macrophyllum, the native rhododendrons blooming… right on time. Usually in the middle of April is when I see the first ones."
In fact many of the native Rhododendrons are just beginning to "pink-out". Within the next two weeks, Bones said there should be plenty of color.
Mike Bones – "You know Rhody days is what, the 15th and 16th? So that's not too far off."
Bones is very active in the Siuslaw Chapter of the American Rhododendron Society… they'll be hosting their second Rhody Show of the season during the festival and he expects several hundred entries.
Paving project on 126 aims to improve safety
A project to repave a roughly five-mile stretch of Oregon Highway 126 just West of Noti gets underway next week. A contractor for the Oregon Department of Transportation has been mobilizing equipment and placing signs this week.
Rick Little with ODOT says the work will likely take until the end of September.
Little says the curvy and dangerous stretch has seen several "crossover" crashes recently. In response to that, ODOT will have the contractor install centerline rumble strips and pavement reflectors. Little said both have "proven effective in reducing the frequency and severity of crashes".
During construction, drivers should anticipate single-lane restrictions with flaggers and pilot cars controlling traffic. Average delays of ten minutes are to be expected; but some delays could reach up to 20-minutes.
Contractors will be working day and night… Mondays through Thursdays. No work is planned on Fridays, Saturdays, or Sundays.
Rhody rides on an airboat
A new activity will bring another dimension to the annual Rhododendron Festival. Airboat Tours Northwest will be operating a 15-passenger airboat, providing tours of the Siuslaw River estuary.
Captain Scott Clifford is a Coast Guard certified "master". He said "think everglades and Florida" when you envision his vessel. A huge 496 cubic inch engine powers dual carbon fiber propellers churning the air to propel the boat.
Clifford said the rides will cost $25 for about a 40-minute ride…. He'll be set up on the Port of Siuslaw Docks near the Boardwalk beginning Thursday, May 14th.
Coos County Sheriff's Deputy to be remembered
A celebration of life service is scheduled Sunday afternoon for a Coos County Sheriff's Deputy who lost his life in the line of duty this week.
Gil Datan was killed Monday night when the ATV he was patrolling on fell on him.
A law enforcement and fire procession prior to the service will assemble at the Mill Casino and proceed through Coos Bay at one pm before ending at North Bend High School.
Doors open at the school at two… the service itself will begin at 3:30.
Overflow parking will be directed to Pony Village Mall. A shuttle will travel between there and the high school.