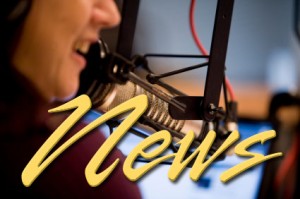 27 July 2015
Bonneville Power raising wholesale rates

The Bonneville Power Administration announced last week wholesale electricity rates will be going up on average 7.1-percent over the next two years.
The impact that will have on retail rates on the central coast haven't yet been determined, but Chris Chandler with Central Lincoln PUD said it will raise the public utility's costs for power and transmission. But, it won't mean immediate price increases for consumers.
In addition to raising the wholesale price for electricity, BPA also announced a 4.4-percent increase in the charge they levy to transmit it over their distribution system.
Chandler added Bonneville has raised rates by 20-percent since 2010.
In a press release last week, BPA said the increases will support investments in the federal hydropower system as well as expansion of their high-voltage transmission system.
The new rates will take effect October 1st on the wholesale side… but won't show up on local customer's bills until 2016 or 2017.
Pair of gas tax proposals possible in Coos County

The Cities of Coos Bay and North Bend are teaming up to present a gas tax proposal to voters that will help fund street maintenance and improvements.
The 5-cents-per-gallon tax would generate roughly $500-thousand each year for Coos Bay and about $325-thousand for North Bend.
The Public Works Directors for Coos Bay and North Bend have been working cooperatively on the plan for the past year. City Councils in both towns will have to approve the deal before it can make it to the ballot. If elected officials sign off, voters in Coos County will see it on their ballots in November.
Building a stronger future in Florence
Florence's regional economic development team will hear three reports tomorrow afternoon at City Hall.
The first will be from the "recruitment and marketing" sub-team. They'll talk about developing a – quote – "brutally honest" picture of Florence's strengths and weaknesses in regards to housing, labor force, transportation and other factors that might influence whether or not new employers might be attracted to the community.
A separate sub-committee focusing on retention and expansion of existing businesses will present a report, as will a third committee focusing on organizing a separate economic development agency.
The team meets 2:30 Tuesday afternoon at Florence City Hall.
Siuslaw High School Hall of Fame
Six former student athletes from Siuslaw High School will be honored Friday night at the Florence Events Center during the fifth annual Siuslaw Hall of Fame induction ceremony. John LaDuke graduated from Siuslaw in 1960; Ron Bly in 1965; Rich Prater in 1982; Susan Emery Collinge was in the class of 1987; Sherri Stapleton was class of 88; and Collin Cram graduated in 2004.
Three state championship teams will be enshrined in the Hall of Fame: The 93 and 94 boy's golf teams as well as the 1988 cheer team.
Also to be inducted Friday night will be Jim Archer. He has been an avid supporter and long-time volunteer on behalf of Siuslaw Cross Country and Track programs…
Tickets for the induction are $10… doors open at 5:30 Friday evening at the FEC; the ceremony itself is at 6:30.
Rhododendron Drive gets a new dress
Rhododendron Drive between 35th Street and the north entrance to the Shelter Cove development will be closed at times this week while crews apply a new surface to the roadway.
That new surface involves application of a layer of emulsified asphalt, topped by finely crushed rock. Once that is set, a final layer of emulsified asphalt is sprayed on the surface to seal it.
The result is longer lasting, skid-resistant pavement.
Portions of Rhododendron Drive will be closed while work is going on next week. Florence Public Works Director Mike Miller says residents in the area have been notified by mail. He added road closures will be limited to just the period that it takes to apply the new surface.