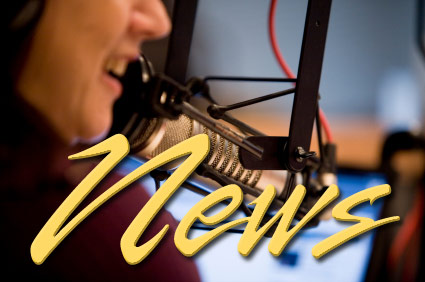 11 August 2015
Experienced educator and trustee joins Siuslaw School Board
Members of the Siuslaw School Board acted quickly last week to fill a vacancy on their panel. After interviewing five candidates Thursday evening they unanimously selected Bill McDougle.
McDougle is a retired educator who recently moved to the Florence area. For the past six years he has been a member of the Bakersfield, California City School District Board of Trustees.

McDougle has a lengthy resume as an educator, teaching in the Bakersfield City district for 33 years before becoming a middle school vice principal for two more years before his retirement in 2001.
He will occupy an opening that went unfilled in the May election and will serve until June 2017.
Officers targeting unsafe driving behaviors
For the two weeks prior to, and leading up to Labor Day, law enforcement officers will be paying special attention to a variety of different traffic infractions.
Florence police will be working with Oregon State Troopers and Lane County Sheriff's Deputies to target drivers who are exceeding the speed limit; violating hands-free cell phone laws; and not wearing their seat belts.
Of special concern will be children not properly restrained in car safety seats.
According to information released this week by the Florence Police, the leading cause of death for children 12 years and younger are motor vehicle crashes.   The chances of death and serious injury are dramatically decreased if children are in a properly installed child car seat.
Officers will be paying extra attention to those infractions between August 24th and September 6th.
South coast mussels ok
The state has reopened the southern Oregon coast to recreational and commercial mussel harvesting.
Testing by the Oregon Department of Agriculture has shown that levels of a naturally occurring marine toxin have fallen below the "alert" level in shellfish samples taken between Cape Arago in Coos County and the California state line. That means mussel harvesting is now allowed between California and Heceta Head. North of Heceta Head to Cape Meares is still closed.
Officials had closed the south coast to mussel harvesting a little more than three weeks ago.
Razor clams are still off limits for the entire coast of Oregon… but bay clams are ok.
Historical photo display set for Mapleton library branch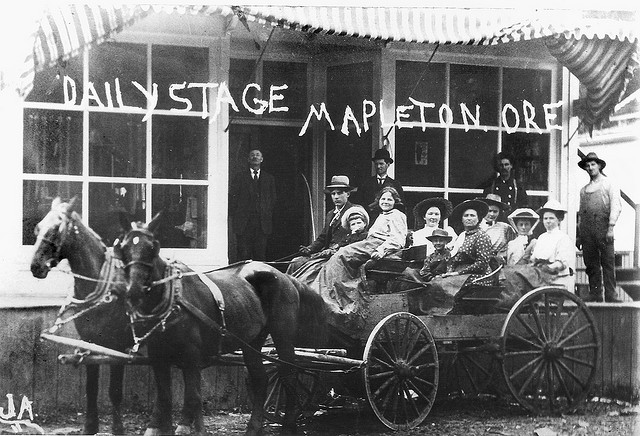 A dozen restored historic photos of the Mapleton area will be presented to the public next week during a special open house at the Mapleton Branch of the Siuslaw Public Library.
The 12 photos were recently restored and enlarged by The Archives, Photo Restoration Specialists, in Florence. They were selected from the collections of the Siuslaw Pioneer Museum and the Lane County Historical Museum.
The cost of the restoration was funded largely by a grant from the Lane County Cultural Coalition. The photos will unveiled during a special open house at the Mapleton Branch Library Thursday, August 20th. They'll remain there on semi-permanent display.
Field of Dreams to show at Miller Park
The annual Drive In Movie at Miller Park will be making a return next month.
Coast Radio has offered the free movie as a listener promotion and as a way to assist the Boys and Girls Club of Western Lane County with fund raising.
The club provides traffic control for the night as well as accepts donations during the showing. They also operate the concessions.
This year's movie will be "Field of Dreams" from 1989 starring Kevin Costner and James Earl Jones.
Show time will be eight PM on Saturday, September 19th; rain or shine.
Weather conditions ease; caution still urged
Lower temperatures and higher humidity… even rain over the weekend… has led officials to relax some fire restrictions along the Oregon Coast.
Areas in Western Lane County protected by the Oregon Department of Forestry are in "Fire Protection Level 2" status this week.
Also known as a "partial hootowl", the status allows power saws and other mechanized industrial operations between the hours of 8 PM and 1 PM only.
Homeowners are allowed to mow green grass, and campfires or warming fires are allowed. But there is still a ban on outdoor debris burning.