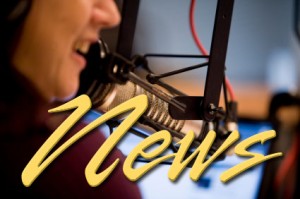 13 November 2015
California couple wanted on warrants have five children and a dog

A California couple, wanted in conjunction with a fraud investigation in Nevada County, California, was taken into custody near Florence earlier this week.
The arrest posed some challenges for officials.
In addition to the two suspects, officers had to deal five children ranging in age from six to 15 years old.
Florence Police Chief Tom Turner said the children were transferred to the custody of the Department of Human Services. The family also had a dog. It was taken to the Florence Area Humane Society.
Arrested and held for Nevada County officials were 37-year old Michele Huni and her husband 41-year old Jason Huni;
An investigator with the Nevada County District Attorney's office contacted local authorities last week requesting assistance in locating the duo. The investigator had information they were possibly operating their fraud in our area.
Tuurner said Detective Brandon Ott located them Tuesday camping in a tent at Honeyman State Park.
Stewart announces U.S. Senate bid
Lane County Commissioner Faye Stewart says he is running for the U.S. Senate.
The Republican will attempt to win the May primary for his party, and then face off against Democratic incumbent Ron Wyden.
Stewart is from Cottage Grove and is a member of the family that owned Bohemia Lumber through much of the 20th century. At one time, the firm was the largest producer of laminated wood beams in the country.
Stewart says he's running because – quote – "our citizens are broken and they need help." He says the federal government has neglected the needs of Oregon Counties while running up debt and mismanaging natural resources.
Wyden has won re-election by large margins since being first elected to the Senate in a special election in 1996.
Private interviews for port manager
Port of Siuslaw Commissioners will hold a special "off-site" Executive Session Monday afternoon to conduct interviews with the half-dozen finalists for the district manager's position.
Those interviews, which will be closed to the public under Oregon law, will be from one to five pm at Siuslaw Valley Fire and Rescue.
The Commission is looking for a replacement for Bob Forsythe who has retired.
Dungeness crab season nearing
Things are looking good for the start of the commercial Dungeness Crab season in Oregon.
It's set to start December First and pre-season testing of meat quality has provided good results.
Additional testing for Domoic Acid, a naturally occurring toxin that can cause death when consumed by humans, will continue after California officials said not to eat crab caught in that state's waters.
A similar advisory was posted for crab caught between Cape Arago and the Oregon-California border. It stopped short of saying to not eat the crab, but instead make sure that it was cleaned thoroughly.
The Oregon Department of Agriculture will continue toxin testing.
Recognizing educators
Next week is American Education Week, something that will be observed by local school officials in Florence. Siuslaw Superintendent Ethel Angal says they will be celebrating all school employees.
Ethel Angal – "I think unless you've been involved pretty closely with education or educators, you may not fully understand the scope of work that they do every day with kids. As society changes, jobs become more difficult. There's more expected and we expect a lot of all of our staff members in trying to deliver the best that we can to our kids."
Members of the community are encouraged to join in thanking teachers, aides, and other staff members next week.
Heavy rain expected
Significant rainfall is expected to fall over Western Oregon tonight and tomorrow. The National Weather Service issued an advisory this morning saying an additional four to six inches of rain is expected to fall through tomorrow night in Southwestern Washington and in the northwestern corner of Oregon.
The primary rain will shift south along with a cold front tomorrow.
Forecasters say an additional one to two inches of rain can be expected across the area through Sunday night.
>>>