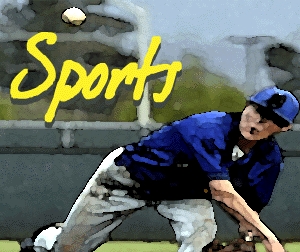 Taking a look at Coast Radio Sports…
Sandblasters wrap up regular season with loss on the road.
The Three Rivers Sandblasters ended the regular season with a 15-4 6 ½ inning loss to the Withnell Dodgers in Salem last night.  The Blasters finished with a 9-and-9 record in Area III, in fourth place overall and will advance to Super-Regional play this coming Friday at Liberty High School in Hillsboro.
The Springfield Titans wrapped up their first-ever league championship in Area III with a 15-6 win over West Salem/Dallas.  They secured an automatic bid to the state tournament at Concordia University next week.  The Withnell Dodgers also secured an automatic bid…they ended the season with an identical 12-6 record, but the Titans won the two teams' three-game series during the regular season.  The Dallas Dirtbags ended 11-and-7 in third place and will host the Area III Super Regional.
2012 Area III American Legion Baseball Standings
Team
W
L
Pct.
GB
Springfield
12
6
0.667
 –
Salem Withnell
12
6
0.667
 –
West Salem/Dallas
11
7
0.636
 1
Florence
9
9
0.500
3
Corvallis
7
11
0.375
5
Albany
6
10
0.375
5
North Salem/Canyon
4
12
0.214
7
Sunday 7-22
Florence def Springfield 6-5 (10 innings)
Florence def Springfield 7-5
Albany def Corvallis 5-4 (10 innings)
Corvallis def Albany 9-6
Salem Withnell def West Salem 7-6
Salem Withnell def West Salem 7-6
Monday 7-23
Corvallis def Canyon 9-5; Canyon def Corvallis 11-9
Withnell def Florence 15-4 (6 1/2 Innings)
Springfield def West Salem 15-6
Tuesday 7-24
Hawks halt Ems win streak
The Boise Hawks held the Eugene Emeralds scoreless and snapped a six-game win streak with a three-nothing win over the Ems last night in Eugene.  The Emeralds will be in Vancouver this evening for a double header against the Canadians… the nightcap is a makeup for their June 30th contest that was rained out.