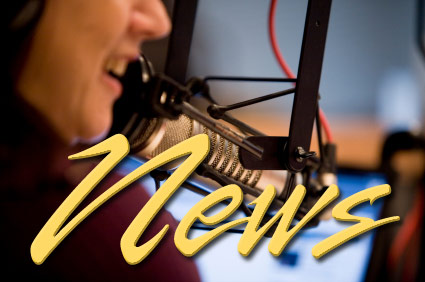 Oregon Mayors Meet in Florence…
Their motto is "Strength in Unity"… the Oregon Mayors Association is meeting this weekend in Florence and they demonstrated some of that unity yesterday afternoon in a "pre-conference summit" that featured after school programs and education.  They heard from keynote speaker and Oregon Labor Commissioner Brad Avakian who talked about the importance of strengthening Oregon's work force through educational and career programs.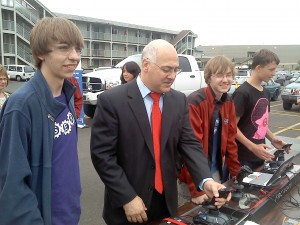 While mayors and cities aren't directly involved in schools, Avakian said they can have tremendous influence.
Brad Avakian – "The Mayors are the ones that know their local business community.  They know their local education officials, they know the families that have kids that will be in these programs.  These kinds of efforts are always most successful when all the groups are partnering with each other."
The conference runs through Saturday night with activities and meetings planned in several different area locations.  Cities large and small are represented.  The City of Nehalem, with a population of just over 200 on the north coast is represented by Mayor Shirley Kalkoven.  Oregon's largest city, Portland has a population nearing 600-thousand.  It's represented by former Mayor Tom Potter.
Heceta Water PUD Clears One Hurdle
Lane County Elections officials certified signatures on a referral petition this week that seeks to gain voter approval for creation of a new Peoples Utility District.  If it clears all the regulatory obstacles and gets voter approval, it would assume the assets and operations of Heceta Water District.  Organizers needed 51 valid signatures.  Lane County Clerk Cheryl Betschart said her office certified 62 in all.
hief Petitioner Ron Gerber said the move is just one step in a lengthy process. He the two other petitioners, Lea Patten and Richard David, are breaking ground that has been rarely trod in the past several decades.  Gerber says state statute is not entirely clear on the process and Lane County officials are struggling with just how to go about it.  Lane County Commissioners have ten days to either schedule a hearing on the matter or refer it to voters.  They'll discuss the matter next Wednesday.
Coast Guard Birthday to Be Observed
The 222nd birthday of the U.S. Coast Guard is still a week away, but the Oregon Coast Military Heritage Museum will be recognizing the event tomorrow afternoon with a free public showing of the Kevin Costner movie "The Guardian".  The 2006 movie tells a compelling story of Coast Guard rescue swimmers and the dedication they have to their mission.
The lobby at Florence Cinemas will feature displays by the museum as well as the local Sea Scouts.  Coast Guard Siuslaw River Station will have a rescue boat on display in the parking lot and the 3:00 movie will be preceded by a special presentation of a video about the Coast Guard mission.  The movie is presented free of charge.