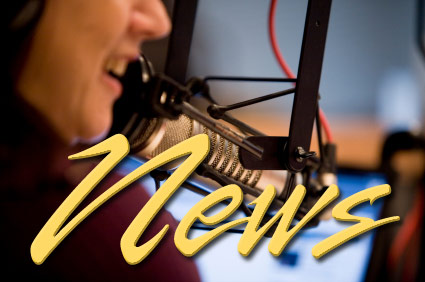 Few choices for local voters…
There will be at least two new faces on the Florence City Council in January, and it looks like one of those will be appointed.  The deadline for entering the council or Mayor's race is five pm tomorrow.  But, the process for doing so can take a couple days so it's quite likely the current slate is what voters will see November Sixth.
The two council terms that expire this year are currently held by Nola Xavier and Paul Holman.  Xavier is, so far, the only candidate for mayor and Holman announced this morning that he would not seek reelection.
And so far, there is only one candidate for council, Port of Siuslaw Commissioner Joshua Greene.
Florence City Recorder Kelli Weese said it's a lengthy process to qualify for the ballot.  She must first issue an approved nominating petition; then the candidate must get the signatures of at least 25 valid Florence Electors.  Weese said the process could be completed by the close of business tomorrow, but it will take a concerted effort on the part of a potential candidate.
In Dunes City the deadline to get on the ballot for one of the four city council positions and Mayor is still several days away; that slate is shaping up to offer voters limited if any choices as well.  The deadline in Dunes City is August 28th, but the process is the same as in Florence.  A preapproved nominating petition must be circulated and returned with 25 valid signatures.  So far three of four incumbents have announced they wish to seek election… Mayor Rebecca Ruede and councilors Ed Scarberry and Jaime Mills.  Richard Koehler has not publicly announced his intentions.  One fresh candidate has entered the fray;  Former Florence Police Chief Maurice Sanders
Fire Danger High
Red Flag warnings for high fire danger will be in effect for much of Oregon beginning this afternoon and continuing into the weekend.  High heat, gusty winds and low humidity are combining to increase fire danger.  A range fire in southeast Oregon and northwest Nevada has burned more than 600-square miles of rangeland.  Near Lakeview residents of about 30 rural homes were advised to evacuate as the Barry Point Fire continued to spread.
Congressional Town Halls
Democrat Congressman Peter DeFazio began a swing through Oregon's Fourth District with a stop in Florence yesterday.  About 80-people crowded into the Bromley Room at Siuslaw Public Library to question the Springfield Congressman about a variety of topics including environmental, economic and health care issues.  One man asked about a bill supposedly sponsored by DeFazio that would institute a tax on all banking transactions.  The man remained unconvinced when DeFazio said it was an internet fraud and he had nothing to do with it.  Three town hall meetings were on the schedule, three more today and then ten more between now and the 23rd including one in Eugene tomorrow evening.
Price of Gas Up Steeply
The average price for a gallon of regular unleaded had reached 'near-record' highs in May before dropping precipitously in July.  Now those prices have jumped back up, nearly to the level to where they were 90-days ago, rising 42-cents a gallon on average in Florence.  Today's local average price is $3.80 a gallon.  That's ten cents below the statewide average as measured by Triple-A and nine cents above the national average price.