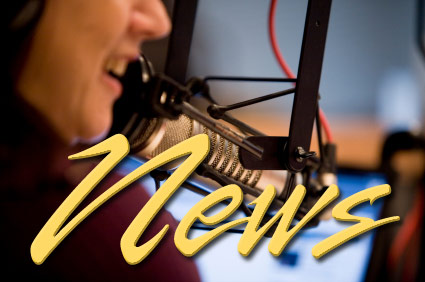 One killed, three injured in Saturday afternoon crash

Oregon State Police are continuing the investigation into a Saturday afternoon crash, nine miles east of Florence that resulted in the death of a 32-year old Eugene woman and injured three men. 20-year old Alexander Moreland of Milwaukie was driving a four-door Dodge pickup towing an enclosed trailer and headed eastbound at about 1:20 Saturday afternoon on Highway 126.  He told police he saw an oncoming Toyota sport utility 'drifting' across the centerline and into his lane near milepost 9.  Moreland moved toward the right hand guard rail but was unable to avoid a near head-on crash.
Police say Karlie Jean Hobson of Eugene died at the scene.  Moreland and the two passengers in his truck, Zachary Roe and Jacob Blankenbaker, both 21 years old; both from Vancouver, Washington, were slightly injured in the crash.
Authorities continue to investigate the crash, including the reason why Hobson's vehicle crossed the centerline.  Highway 126, nine miles east of Florence, was closed briefly following the crash, then was restricted to a single lane of traffic for approximately two hours causing a massive backup of traffic in both directions.
PeaceHealth talks about combining efforts
There could be major changes to the health care system in Florence.  But, says PeaceHealth Siuslaw CEO Rick Yecny, the changes will all be behind the scenes and not visible to patients.  PeaceHealth and Colorado Based Catholic Health Initiatives announced Friday afternoon that the two organizations will be exploring an affiliation that could eventually create a new "fully integrated nonprofit health care system".  PeaceHealth would combine its nine facilities in Oregon and Washington with the seven owned and operated by CHI to create a new group with revenues of nearly $4-billion and more than 26-thousand caregivers.  Yecny said the proposed new system would "build on the strengths" of the both organizations and allow them to better manage care and resources while expanding access to health and wellness services.  The non-binding letter of intent signed by both groups last week is the first step in an affiliation process expected to be completed by June 30th of next year
Council continues discussions on Transportation Plan
The Florence City Council will begin their Monday evening routine a little earlier than usual this evening.
Jacque Betz – "We're going to start at 6:00.  We're still barreling through the Transportation System Plan update."
City Manager Jacque Betz says while city councils in many smaller communities take it easy in the summer months, that's not the case in Florence.  Councilors will begin by taking additional testimony on the plan that has been in the works for nearly three years.
Jacque Betz – "Ultimately they're responsible for adopting a plan for our future.  They want to take their time and make sure they are looking at all the different projects and options.  They haven't even got to all the procedure and code amendments yet, so, that's what they're going to focus on."
Councilors will open the meeting by taking testimony, then move on to other agenda items before resuming deliberations on the trans-plan later in the evening.