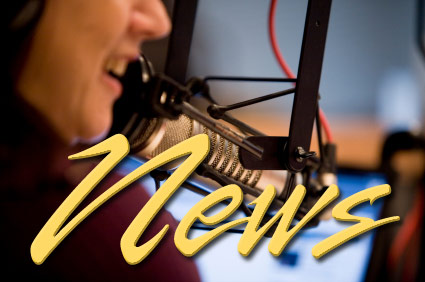 Wave Power Project Gets Federal Permit
The country's first commercial wave power park could be located off the central Oregon Coast and could be operating within two to three years.  Ocean Power Technologies, based in Pennington, New Jersey, was awarded a federal permit last week to develop a series of ten buoys over a 30 acre swath of ocean.  The buoys would produce one-and-a-half megawatts… enough to power about a thousand homes; and they would be situated about 2 ½ miles offshore.
Originally it was announced an undersea cable would carry the power to the former International Paper mill site in Gardner to connect with an existing Bonneville Power Administration substation.  Information included in a release from the company now says the cable would come ashore at an undesignated site in the Oregon Dunes National Recreation Area.  The company is the recipient of thus far the only federal permit for wave power generation.  CEO Charles Dunleavy says they hope to deploy the first test buoy sometime this year off Winchester Bay, then secure full financing and develop the entire park.
Sex Abuse Apology
A formal apology to a childhood sexual abuse victim will be delivered this Sunday at 9 AM from the pulpit at St. John the Apostle Catholic Church in Reedsport.  Monsignor Dennis O'Donovan, the Vicar General of the Portland Archdiocese will deliver the apology on behalf of Archbishop John Vlazny.  It will be given to a woman who suffered abuse when she was a teenager in the 1980s.  At the time, the Reverend Edward Alstock was pastor of St. John's.  His admission of the abuse, as well as the apology, was negotiated as part of a settlement of a civil legal case brought against the Archdiocese in 2011.  The woman also received a cash settlement.
Tsunami Debris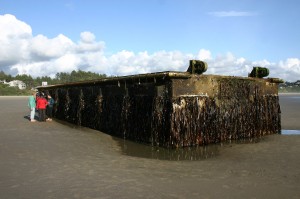 A series of five public workshops are planned for coastal communities next week to provide an update on the State of Oregon's response to Japanese tsunami debris on local beaches.  Brigadier General Mike Caldwell is the chairman of the Governor's Task Force on the topic.  He along with other members of the panel will hold two updates a week from today in Lincoln City and Tillamook.  The 29th they'll be in Coquille, then at one that afternoon at the Reedsport City Hall before wrapping up the series of meetings that evening at Siuslaw Valley Fire and Rescue.  Included in the panels will be representatives from government agencies… parks, wildlife and environmental… as well as non-government groups such as Surfrider and SOLVE.