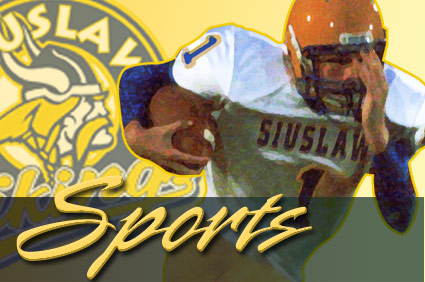 Taking a look at Coast Radio Sports…
Emeralds Get A Share of the Lead
The Emeralds offense did just enough for a 2-1 win in Pasco last night.  Scoring their two runs on a bases-loaded-walk and a throwing error.  The victory over the Tri-City Dust Devils, coupled with an 11-5 loss by Vancouver to the Boise Hawks leaves the Ems tied for first with the Canucks with eight games left in the season.  The Emeralds will be in Pasco through Sunday, then return home for the final regular season series beginning Monday against Spokane.
Viking Football Sets Goal
The first week of football practice ends today with the first contest… against the Marshfield Pirates in Coos Bay… just seven days away.  Siuslaw coach Tim Dodson says the 2011 Vikings were Far West League Champions and made it all the way to the State Championship game before losing to the La Salle Falcons.  He said the 2012 team has already set a goal.
Tim Dodson – "They want to be back there and, good for them.  Because I mean I think that's difficult for people to say out loud.  Because when you say that out loud then you don't get there as soon as we lose one down the road, you know, you just begin to have chips in the armor.  It's exciting for them, I think they have a lot of work to do."
After Marshfield, Siuslaw will have a week off before starting the home season September 14th against the Elmira Falcons.