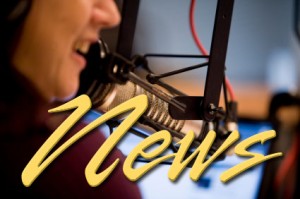 Back to School…
Just about every employee of the Siuslaw School district, from administrators to teachers to aides, custodians and bus drivers gathered together for their annual back-to-school breakfast yesterday.  Superintendent Jeff Davis introduced a special guest; the University of Oregon's first Presidential Chair for Academic Extension, Dr. Yong Zhao.  Davis introduced Zhao by first talking about the current methodology of using standardized testing.
          205 – "In essence we are measuring our success with students by comparing them with students in other districts, other states and other countries.  Dr. Zhao however, challenges us to rethink our notions about what constitutes a successful education for students."
Dr. Zhao, according to Davis, says students need to be encouraged to think like entrepreneurs.
          206 – "That is to think resourcefully, flexibly, creatively and globally.  His message is important, not just for the sake of our students, but perhaps for the strength and viability of our nation."
Length of service awards were also handed out, including a 30-year award to classified employee Linda Westlund.  Most students will be in the classroom beginning Tuesday.  Upper classmen in the middle school and high school return Wednesday.
Fire officials say don't let the cool, moist mornings fool you.  There's still a good size risk of wildfire.  That was evidenced by an early morning blaze Thursday.  Siuslaw Valley Fire Marshall Sean Barrett said a neighbor behind the home at 1072 8th Street saw flames outside their window at five AM.
          210 – "One of the residents had a small cooking-warming fire out back without a proper clear space or ring around it.  And, they left and the fire crawled through the dead grass into the brush and then caught the brush on fire."
Barrett said the 8th street residents had left the fire unattended some time around midnight the night before and five hours later it had spread.  It charred about 500-square feet of brush and grass.  Barrett said had the wind been coming from a different direction it could have threatened the home.
Professional and amateur level sandboarders from around the country and the world, including the Brazilian Champion, will be at Three Rivers Casino and Hotel this weekend for competition.  Three Rivers has constructed a special 40-foot jump on the dunes right in front of the hotel.  Digiacomo Dias took first place in the pro division of last week's XWest Huck Fest at Florence's Sand Master Park and, with a victory at Three Rivers Casino could take the title of World Champion.  Big air competition, flips, spins and huge grabs begin at two pm Saturday.  It's free and open to the public.