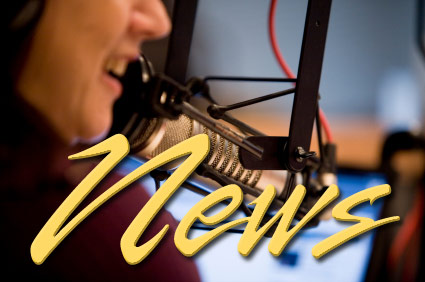 October 30, 2012
Florence Voters Have Choices…
With seven days to go, voters in Florence find they now have a choice for one of the two city council positions on the ballot.  One position drew a declared candidate during the filing period that ended in August: Port Commissioner Joshua Greene.  The other slot drew no takers until recently.  Mortgage broker Joe Henry has been joined by Planning Commissioner Clarence Lysdale and former radiological engineer Jane Nieborsky.  Henry has picked up the endorsement of the Chamber of Commerce Board of Directors.  That's a break with previous Chamber boards that have not take positions on local races.  It's not clear whether or not there was a formal process to make that endorsement, but Chamber President Cindy Wobbe said Henry's candidacy matches the mission of the Florence Area Chamber of Commerce.
As of yesterday afternoon roughly one in four Lane County voters had returned their ballots for next week's general election.  The deadline is eight pm, Tuesday November 6th.
Lots of Rain
The "atmospheric river" flowing from the Hawaiian Islands to the Pacific Northwest is expected to continue bringing heavy rains to the area through at least Wednesday.  National Weather Service forecasters say as much as six inches of rain could accumulate in the Coast Range… and up to three inches along the coast.  An inch fell on the Florence area in the 24-hour period that ended at midnight and forecasters say as much as an inch-and-a-half could fall today and tonight.  With the rainfall, river levels are expected to rise in some areas.  The Siuslaw River, though, is running well below flood stage and is not expected to rise significantly.  Officials say that could change, however, with little or no warning.
Veteran's Parade to Celebrate Centenarian
The theme will be "honoring all who served" when the annual Veterans Day Parade gets underway on November 11th.  Parade organizers say they'll recognize one particular veteran as the Grand Marshall that day: centenarian Willard Conrow will preside over the procession as it winds through Old Town Florence.  Parade Chair Tim Sapp says marching and rolling units can pre-register for the parade by contacting him at T.R. Hunter Real Estate.  The parade will form at the Florence Events Center and begins at one pm Sunday, November 11th before ending at the Veterans Memorial Park.
Civil War Fund Raiser
A popular fund raiser for the Boys and Girls Club will make a return later next month when supporters of both the Oregon Ducks and the Oregon State Beavers get together for the "Not So Civil" tailgater on Saturday, November 17th.  This year's event will be on Saturday afternoon the week before the annual Civil War football game between Oregon and Oregon State.  From 11 to two that day at the Siuslaw Middle School families and supporters can enjoy traditional tailgate fare and take part in the annual dodgeball competition.  There will also be live music and the chance to win two tickets to the Civil War in Corvallis the following week.  Information, as well as advance tickets for the Civil War drawing can be had by calling the Boys and Girls Club of Western Lane County.