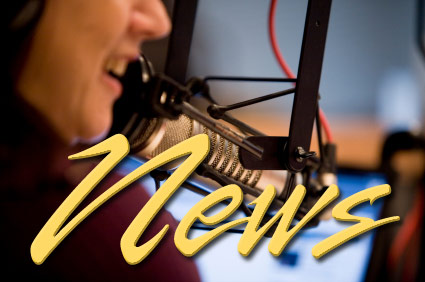 November 16, 2012
Who is Hungry in Oregon and Why?
It's been a long slow climb out of recession for many families in Oregon.  A recent survey by the Oregon Food Bank shows six-in-ten families currently seeking assistance are making less money now than they did two years ago.  More than one-in-four say long term unemployment is the reason.
Janeen Wadsworth is the interim CEO of the Oregon Food Bank.  She says that's more than before the recession.  The survey also shows nine of ten participants in the Supplemental Nutrition Assistance Program… SNAP… say the help does not last then entire month.  Wadsworth says with more possible cuts to the program, that only adds up to more hungry people.
Janeen Wadsworth – "It translates to approximately 9 to 10 million meals lost every year.  That really puts it into perspective, what those cuts would mean, ant that's a lot of support and a lot of help for people who are on the edge, for the most part, to lose that resource.  So, we're very concerned about that."
The Oregon Food Bank surveys recipients every other year.  This year more than 46-hundred people took part. (story and audio provided by Oregon News Service.)
Feeding Local Hungry the Goal of Pounding
Feeding the hungry in the Florence area will be the goal tomorrow.  Cindy Wobbe has organized another edition of her annual "pounding" aimed at raising money and non-perishable food for Florence Food Share.  From 9:30 to one PM she'll be at Florence Grocery Outlet accepting donations.  Wobbe, who owns Mon Amis Gourmet Deli and Antiques and is also the president of the Florence Area Chamber of Commerce, is intent on giving back to the community.  She's promised to match, pound for pound, donations to food share.  At the same time tomorrow, volunteers with the Florence Area Humane Society will be accepting pet food donations.
Lane Lawsuit Dismissed
A state judge has dismissed one of the three lawsuits filed by outgoing Lane County Commissioner Rob Handy against three other commissioners.  Coos County Judge Richard Barron dismissed Handy's suit alleging the trio and other county officials of violating state public meetings laws.  Ironically, Barron said Handy's suit violated a state statute that barred legal action intended to stifle debate about public issues.  Two other suits filed by Handy are still active… one in state court alleges the county violated public record law.  The other is a federal lawsuit alleging many of the same charges as the two state suits.
Turn off that phone!
After a cell phone went off in Judge Michael Gillespie's Coos County courtroom Tuesday he booted the offending person and warned the rest of the people in the gallery he would not tolerate any more interruptions.  It only took an hour and the phone in Elizabeth Ames' purse was ringing.  She was told to stand and face the angry judge; surrendered her phone; and was handcuffed pending contempt of court charges.  She sat in cuffs through the morning's proceedings and then was taken next door to the Coos County Jail but not booked.  Gillespie then summoned Ames back to the courtroom where he delivered a lecture, returned her phone and sent her on her way. (Thanks to Matt Jarvis)