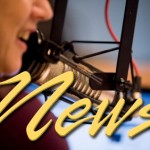 30 April 2013
Crash in High School Parking Lot Staged to Make A Point
There's going to be a devastating crash this morning in the parking lot at Siuslaw High School.  There will be fatalities; and it will appear that alcohol or distracted driving is a factor.  Thankfully, it won't be real.  It is, though, designed to appear that way.  Vice Principal Andy Grzeskowiak (grez-KO-ee-ack) said they don't do it every year but when they do it makes a point.
Andy Grzeskowiak – "And each time it's really kind of impacted kids and they think about things that have happened and… in some cases how lucky they've been."
Kids can develop a sense of invulnerability.
Andy Grzeskowiak – "You know there's a little bit of complacency among our students where they feel that they kind of go out and do whatever they want whenever they want and there's no consequence and when you get to there that's when accidents happen."
Today's crash will be followed up tomorrow by representatives of a non profit group that provides educational experiences to end impaired and distracted driving.
Andy Grzeskowiak – "They'll hear from the professionals, they'll hear from the Oregon Impact Panel and give them a real chance to kind of sit and think about making some better choices."
Grzeskowiak says the entire presentation will be aimed at helping young people make better…. And safer… choices.
Douglas County Homicide Investigation
Oregon State Police are investigating what they're calling a homicide that was discovered south of Reedsport over the weekend.  Lt. Gregg Hastings said a couple stopping at the Winchester Bay Wayfinding Point on Highway 101 discovered the body of a woman near the pullout Sunday.
Hastings said the victim's name is yet to be released.  But added the homicide likely happened Sunday morning.  He's asking the public to come forward with any information about suspicious activity in the area.
Our Town Looks at May 21st Election
There are 11 candidates actively seeking four positions on the Port of Siuslaw Commission in the May 21st election.  Most of them will be at the Florence Events Center tomorrow afternoon from four to seven pm to air their views.  That's during a special extended version of KCST's Our Town.
The candidates' forum will be simulcast on 106.9 FM.
Starting off the program will be candidates for two other contested races… one with the Siuslaw School Board, the other with Siuslaw Valley Fire and Rescue.
Audience members will be able to ask questions and interact with candidates… the program airs from four to seven pm tomorrow.
Voter Registration Deadline
Today is the deadline for registering to vote if you want to receive a ballot for the May 21st election.  Lane County Clerk Cheryl Betschart says anyone not registered to vote… and who otherwise qualifies… can complete their registration online at www.oregonvotes.org before midnight tonight.  Among those qualifications are that you must possess a valid Oregon driver's license, DMV-issued ID card or learner's permit.
At this stage, the only other option is to register in person no later than four pm today at the appropriate county elections office for your location.
New voters who turn 18 on or before May 21st are also eligible.