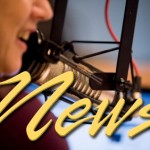 3 May 2013
It Could Be A Hot Season
The short term forecast is for hot and dry weather with reasonably windy conditions.  That's prompted caution from local fire officials.
Marvin Tipler – "Right now there's zero problem with anybody burning out there.  But we're gonna watch it really close because it can change that quick."
The long range forecast for the next several months is calling for warmer and drier conditions than usual as well.  That's only slightly concerning to Siuslaw Valley Fire Division Chief Marvin Tipler.  He says the thin coastal strip within a few miles of the beach is relatively safe from wildfire, but that doesn't mean danger won't be increased.
Marvin Tipler – "It's coming our way… even though they get conditions that they can have wildfire just east of us, even in Mapleton; here on the coast, a lot of times, it's still safe for us."
With the possibility that open burning outside Florence City Limits could be shut down as early as June 1st, Tipler says land owners in unincorporated areas should think about getting rid of accumulated debris.
Marvin Tipler – "What I say is get your burning done now so that dry debris isn't there when fire season hits."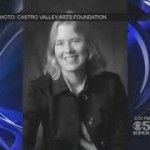 Murder Victim ID'd
The victim of a homicide discovered at a highway viewpoint south of Winchester
Bay last weekend has been identified as a California woman.
Douglas County law enforcement authorities say 57-year old Kirsten Elaine Englund of Castro Valley, California was found dead Sunday.  Family members say she was in Oregon to visit her son, a college student.
The prime suspect in her death according to police is Jeffrey Boyce of North Bend.  Boyce was arrested in Northern California late Monday after allegedly carjacking a man there at gunpoint.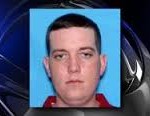 Police have said they will release no further information about how Englund died.  Boyce's family members have described him as becoming increasingly anxious and paranoid about the "government being out to get him" in recent weeks.
Water Safety a Concern
Temperatures are forecast to be near 80 degrees all over western Oregon this weekend.  The warmer temperatures are likely to bring more people than usual to the outdoors… many of those will find their way to rivers, streams and lakes to escape the heat.
Already this week Lane County Search and Rescue has responded to a pair of boating incidents.  Deputies say with cold water, strong currents and new trees down, boaters should be extra alert to hazards that may not have been present last time they were on the water.
They also say, despite warmer air temperatures, water temperatures are still in the high 40s or low 50s.  That will literally take your breath away if you are immersed suddenly for some reason.  Wearing a life jacket greatly increases your chances of surviving cold water submersion.
Search and Rescue coordinator John Miller says a little advance planning before you go boating can dramatically increase your safety on the water.
Rotary Scholarships Expanded
This year local students could be receiving nearly $47-thousand in as many as 18 different scholarships provided by the Florence Rotary Club alone.
The club held their annual fund-raising auction in March in which they raised more than $80-thousand that will go towards local projects.
One aspect of the auction was a special art-only event that raised enough money for the club to offer two additional scholarships totaling $3-thousand aimed at fine arts, performing arts, or culinary students.
Details on the scholarships are available through either Mapleton or Siuslaw High Schools.  The deadline for applying is May 15th.