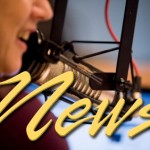 18 June 2013
Florence Woman Dies in Smoky Blaze
Florence police say it was a cigarette smoldering in a couch that likely led to a smoky blaze and a fire death in Florence over the weekend.
66-year old Kathleen Rasmussen was found in her home at 1353 10th Street, Saturday evening, only minutes after firefighters had extinguished the fire in her sofa.
According to 9-1-1 reports, the fire was reported at 8:14 Saturday night… and within five minutes firefighters were requesting assistance for a death investigation.
Police Lieutenant John Pitcher said it wasn't clear whether or not Rasmussen was inside the home the entire time, or if she had perhaps reentered the building where she perished.
He said the Medical Examiner will conduct an autopsy to determine the probable cause of death… but Pitcher said he is "very certain" that the fire and the death were both accidental.
No Plea, $6-million bail set in triple homicide
A 65-year old Coos County man was arraigned yesterday on charges that he killed his wife and two neighbors; then set fire to both houses.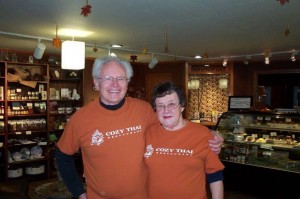 Edward Lawrence Nelson is facing six counts of aggravated murder and three counts of arson.  Bail was set at $6-million; no plea was entered.
Dead are Nelson's wife, 59-year old Kathleen Nelson; and Renae and Lola Cottam, both age 73.
Renae Cottam began teaching science at Siuslaw High School in 1988 and retired in 2001; but he continued as a substitute through 2005.
The couple's son, Michael Cottam said his parents had said many times if they ever won the lottery they would help the Myrtle Point library be rebuilt.  He and his sister Elizabeth are asking that in lieu of flowers, people donate to that organization.  A memorial service is tentatively scheduled for July 28th at the Florence Events Center.
Legislature Fails to Make Budget Deal
The Oregon Senate narrowly failed to pass a budget bill yesterday.  It would have provided more than six-and-a-half billion dollars for K-through-12 education.  The bill failed on an even 15-15 split after all 14 Republicans and one Democrat voted no.
The Budget proposal would have boosted education funding by more than $800-million over the current figures.  But Eugene Democrat Chris Edwards said it still wasn't enough.  He voted no because the funding package was not enough to stave off deep cuts in Eugene schools.
The Republican caucus voted no in a block, calling for steeper cuts in public employee pensions, which would allow school districts to save money on retirement costs.
Yesterday's vote complicates efforts to finalize the state budget before the Legislature is required to adjourn next week.
Quality Child Care of Florence
An award winning educational curriculum will be purchased and put into use by the non-profit Quality Child Care of Florence thanks to an anonymous donation.
The $26-hundred to pay for the program was given to QCCF on the condition that it be used to purchase a curriculum that would help toddlers and preschoolers.  Board Secretary Bobbie Spencer said the "Creative Curriculum", recommended by the National Association of Young Children and the National Head Start Association, does just that.
Quality Child Care of Florence is a non-profit association that owns and operates the early childhood center near Siuslaw Middle School.