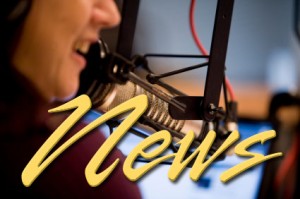 25 June 2013
Final School Budget Proposal to be Decided
Siuslaw schools will have less money to spend in the coming year under a final budget proposal that has been drafted for approval.
The School Board will meet at 6:30 Thursday night at the District Office to consider the spending plan for the coming year.
The overall budget provides for just under $19-million in revenues… that's down by a little more than $600-thousand from the previous year.
After reviewing several different options and spending plans, the budget committee settled on one that trims payroll costs, purchased services, supplies and capital outlay.
Approximately one-eighth of the annual budget is dedicated to debt service.  The district will pay $2.4-million in interest and principal on an outstanding debt of about $17.5 million in bonds.
Murder Suspect Found Dead
A North Bend man, suspected in the slaying of a woman on the Oregon Coast was found dead in a Northern California jail cell last week.
Authorities in San Rafael, California said 30-year old Jeffrey Boyce had been on suicide watch since an earlier attempt to hang himself.
He had been in jail since April after his arrest on a pair of carjackings in Marin County.
Boyce was also a suspect in the slaying of 57-year old Kirsten Englund.  The body of the California woman was found at an overlook along Highway 101 south of Winchester Bay.
Bridge Interpretive Center
It's been ten years in the making… the Siuslaw River Bridge Interpretive Center will officially open to the public this Friday when officials cut the ribbon across a sidewalk leading to a riverside deck.
The project was first envisioned by City of Florence officials in 2003 and spent several years on the "wouldn't it be nice if we could… " list.
The final plan won approval and funding from state and federal sources… with some local Urban Renewal cash as local match three years ago.
In addition to the deck on Bay Street overlooking the river there is a "bio-swale" intended to catch and naturally treat storm runoff… and eight additional parking spots beneath the bridge a half block to the west.
Officials will cut the ribbon on the facility at ten AM Friday morning.
Stolen Car
Police in Coos County quickly recovered a vehicle stolen from a parking lot in Florence last night.
Trinka Griffin came out of Dairy Queen a little after seven last night to find her 2010 Toyota 4Runner gone.
She immediately called police… the vehicle was recovered undamaged three hours later in Coos Bay.  Police have not released the name of the person driving the vehicle.