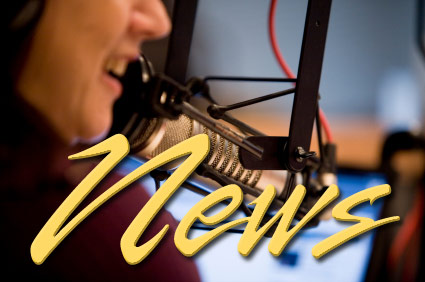 14 August 2013
Two Decades of Discovery
20 years ago the City of Reedsport and a local non-profit group combined to open a center aimed at presenting the history of the area.  It was part of an effort to promote economic diversity in the area.
The Umpqua Discovery Center has since grown to become a 7-thousand square foot facility containing two exhibit wings, a 50-seat theater, meeting and conference rooms, and a gift shop.
Two other popular features of the center:  the observation tower on top of the building that offers a panoramic view of downtown Reedsport and the Umpqua River; and a boardwalk with more river views and interpretive signing.
The admission charge is normally $8 for adults, but this Saturday only it will be open and free to anyone during the 20th anniversary celebration.
From 9:30 to 5:00 there will be live music, a little bit of "speechifying", a live birds of prey demonstration and Native American drumming.
Fire Weather to Worsen
Cool weather over the past few days has allowed firefighters in southern and central Oregon to make progress on a series of wildland fires that have threatened hundreds of homes.
Luckily, so far, no structures have been destroyed, but, the fires have claimed three lives in the state so far this year.  The cooler and slightly humid weather has provided a welcome respite, allowing crews to get a handle on the larger blazes.
But, the weather is expected to turn warmer and drier by this weekend, bringing with it more active fire behavior and lots more smoke.
In the mid-Rogue River Valley around Grants Pass they're expecting intense conditions this weekend.
Fire managers are also concerned about the possibility of more dry lightning swinging through the state.  Forecasters say it will likely miss south-west Oregon, but is expected to pepper central Oregon and the northeaster portions of the state.
Sheriff Reaching Out
Lane County Sheriff Tom Turner is going to be reaching out to residents in a series of meetings intended to report back on the progress of implementation of last spring's Public Safety Levy.
Voters in Lane County approved an extra $14-million in property taxes each year for five years to operate the jail and a few other services.
Measure 20-213 took effect July 1st and since then staffing at the jail has been increased allowing the capacity to nearly double to 235 prisoners.
Between now and December 11th Turner will make ten different stops around the county.  He'll start in Lowell August 28th; be in Florence October 30th and will wrap up in Cottage Grove in early December.
Gas Prices Dip
Despite estimates that showed the price of driving would likely increase this month, average prices for a gallon of regular gasoline have been making steady downward progress.
The average price for regular in Florence dropped by four cents a gallon this week to 3.68.  The Oregon average, as measured by Triple-A fell a nickel, but it's still at $3.81.
According to Marie Dodds with Triple-A, the national average price tumbled 7-cents a gallon to $3.54.
Despite the recent declines Dodds says the current national average is the fourth highest price for this calendar date.