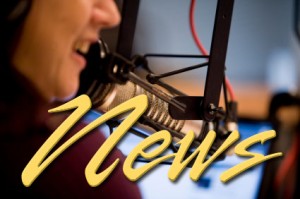 A Trio of Three Sport Athletes to Enter Hall of Fame
A former high school track and field All-American; the holder of the best single season rushing average in football; and one of the best all-around athletes to ever compete at Siuslaw High School will be inducted into the Siuslaw Hall of Fame this weekend.
Patty Smith competed in volleyball, basketball and track, earning numerous honors before graduating in 1983.  One of those was being named a high school Track and Field All American.
Tristan Hartzell still holds the single season rushing average record at 10.3 yards per carry during the 1995 season.  He also played basketball and was repeatedly a leading scorer for the track team.
Haley Hunt graduated in 2002 after winning multiple district titles in track and field.  She crowned her track accomplishments by winning the State Championship in the Shot Put her senior year.  Hunt also earned numerous honors on the courts.  She was named the Far West League basketball MVP as a sophomore in 2000, then went on to win the league MVP title for volleyball the following fall as a Junior.
All three, along with several others, will be inducted into the Hall of Fame Saturday.  The ceremony is set for 3:30 at the Florence Events Center.  Tickets are $10 at the door.
Cougar Caution
The loss of a small family pet to some sort of wildlife early yesterday morning in Dunes City was very upsetting to the owners of the animal.  They believe the 15 pound Yorkie was carried away by a cougar.  Wildlife biologist Doug Cottam said without actually seeing the attack, it would be difficult to blame it on a big cat.  It may have been, he said, a coyote or possibly even a bear or a bobcat.  But, if it were a cougar, that would be very concerning.
Doug Cottam – "Well there are some symptoms of a cougar that is a dangerous animal.  For instance if it's seen repeatedly during the daytime.  If it's willing to kill pets, a dog especially because they're normally afraid of dogs.  If they seem approachable and/or aggressive."
In this case, a cougar had been seen recently in a yard near Clear Lake Road.  Even so, Cottam says cougars are very private animals and usually steer clear of humans.  One encouraging statistic…
Doug Cottam – "More importantly we don't have any, fortunately, documented attacks by cougars on a person in the state of Oregon."
The Oregon Department of Fish and Wildlife deals with dozens of nuisance cougar and bear complaints each year in Western Lane County.
O&C Battle Taking Shape
Environmentalists are ramping up their campaign against a proposal to increase logging in federal forests in western Oregon.
The Oregonian reports one environmental group has made the disputed forests number-1 among its most endangered Oregon places, and another has released a video calling the legislation to increase logging on the Oregon and California Railroad lands a threat to clean water.
Much of the pressure is aimed at Democratic Sen. Ron Wyden, chairman of the Senate's natural resources committee.  He is set to release final details on a proposal that would relax restrictions on much of the land in order to generate revenue for struggling Oregon counties.
The House is expected to take up a bipartisan measure next week sponsored by Representatives Peter DeFazio, Greg Walden, and Kurt Schrader. It's backed by the timber industry and local officials in counties where timber used to be an economic mainstay.
Rystrom Passes
The former editor of the Vancouver, Washington Columbian; a retired journalism professor who spent most of his retirement years in Florence recently passed away.
Ken Rystrom was 81.  He suffered a stroke several months ago and never fully recovered.
Now in it's ninth year, the Heceta Head Coastal Conference was one of the activities Rystrom worked tirelessly on in his later years.  He and his long time partner, Patricia Romanov, were also very active in Florence's Last Resort Players.