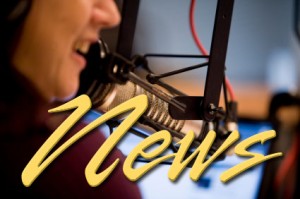 18 October 2013
Property Tax Statements in the Mail
No, Christmas isn't coming early this year.  That early gift in your mailbox this weekend will actually be the property tax statement from Lane County.
Assessor Michael C. Cowles says the statements are going out a little earlier than usual this year.  Mailings began going out yesterday.
The statements reflect the real market values of property as of January 1st of this year.  It's based on the sales activity of the 2012 real estate market in which properties in the county showed an overall 1.3 percent increase in the median home value.
Tax collections, though, will show an increase of about eight percent; rising to $440.3-million.  That will be split between 83 taxing districts in the county, including cities, schools, water and fire districts, and urban renewal.
Cowles said the increase is due to temporary tax levies approved by voters in the past year.
The first payments are due November 15th.
25 Years of Coast Radio
The actual anniversary is still two weeks away, but staff, advertisers and listeners of KCST and KCFM have been celebrating  the station's 25th anniversary all month.  Coast Radio Owner and General Manager Jon Thompson said from the very first moment in 1988, his focus has been on being a member of the community.
Jon Thompson – "The music is important, but it's not what is the primary programming focus.  The primary programming focus is our community.  It's our local news, our local sports, weather, local personalities, our involvement, what we do for the community."
The station invited advertisers to enter their favorite charity into a drawing at last night's event.  Krystal Farnsworth of Heceta Self Storage won a $500 donation in her name to Florence Habitat for Humanity.
The station's 25th anniversary celebration continues next week with the 24th annual Original Great Pumpkin Giveaway at Old School Furniture.  Hundreds of pumpkins will be given away to kids… plus another $1,500 will be donated to charities at that time.
Local Renovations Benefit Contractors
Renovations at two local motels provided a bit of an economic boost to the community recently.  Hoagland Properties owns and operates the River House Inn and the Old Town Inn.  They're just now wrapping up remodeling projects at both properties totaling nearly three-quarters of a million dollars.  82-percent of that was spent locally according to owner Gary Hoagland who said they used more than a dozen local contractors and sub-contractors, plus purchased nearly all of the materials used locally.
The project, which took about five months to complete, included roofing, furnishings, beds and televisions for most, if not all of the 80 rooms between the two motels.
Hoagland says the improvements will contribute to a better experience for guests.