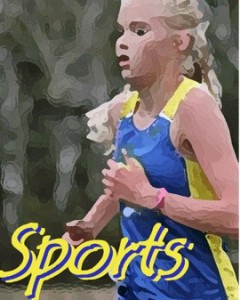 Mitchell Butler missed a trip to the national cross country finals by three seconds and the Siuslaw senior finished 11th overall at the Nike Cross Northwest seven-state regional Saturday in Boise, Idaho with a time of 15:59.8.  Mack Marbas was 14th overall with a time of 16:03.5.
College Football
The Oregon Ducks moved up to #5 in the BCS rankings yesterday after a solid 44-21 win over Utah in Eugene.  Marcus Mariota's knee didn't matter much at all in the game as the sophomore threw for 288 yards and three touchdowns.  Mariota went into the game Saturday with questions about the condition of his left knee.
The Oregon State Beavers suffered their third straight loss Saturday evening.  This one a 30-17 heartbreaker in Tempe against the Arizona State Sun Devils.  The Devils took a 20-nothing lead at the half, but the Beavers mounted a third quarter rally that ended when ASU blocked a field goal early in the fourth quarter… then put it of reach on a 28 yard interception return for a touchdown by Robert Nelson.
First Family Watches Beaver Win
President Barack Obama stayed all the way to the end as the Oregon State men delivered a surprising basketball victory over Maryland, 90-83 last night in College Park, Maryland.  Roberto Nelson scored 31 points; Devon Collier added another 29 to provide the Beavers with their first win over an Atlantic Coast Conference team since 1999.