Taking a look at Coast Radio Sports…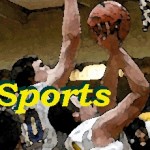 Roberto Nelson led scoring with 26 points; and he hit 11 free throws; to help Oregon State beat Washington State 66 – 55 last night in Pullman.  The win pulls the Beavers to an even 3-and-3 record in the Pac 12.
Oregon, at one-and-four, is on the court this evening in Seattle where they'll take on the Washington Huskies.  Airtime on Coast Radio Sports will be at 7:30… tipoff at eight.
Prep Basketball
On the prep court last night… the Mapleton Sailors edged Crow 48 – 42 for a boys Mountain West League win on the road.  The Mapleton girls fell to the Cougars, 54 – 25.  Mapleton will be back on the road tomorrow night in Blue River where they'll face McKenzie.
Wrestling
On the mats… the Siuslaw Viking grapplers will be in Sutherlin this evening for a "dual-dual" meet… they'll wrestle against both sets of Bulldogs… Sutherlin and North Bend.