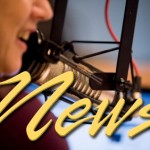 31 January 2014
Kitzhaber Says He Was Misled About Cover Oregon
Governor John Kitzhaber says he was led to believe in the run-up to the troubled rollout of Oregon's health insurance exchange that problems developing the website would not prevent it from launching on time.
Kitzhaber says he won't know who misled him about the website's progress until he hears back from a technology firm he's hired to investigate.
The Governor spoke Thursday at a legislative forum organized by The Associated Press.
The Cover Oregon website was supposed to launch in October but still can't enroll anyone from start to finish. There are no estimates for when it will be working.
Kitzhaber says a backup system that requires workers to process applications by hand has successfully enrolled nearly 90,000 people in private insurance and the publicly funded Oregon Health Plan.
Environmental Opposition To Wyden Plan
Environmental groups are lining up against Senator Ron Wyden's bill to promote logging on federal forests in Western Oregon to help struggling timber counties.
Leaders from 10 national environmental groups, including the Sierra Club and Natural Resources Defense Council, signed a letter urging members of the Senate to oppose the bill.
They say its measures to streamline environmental reviews threaten the foundations of laws like the Endangered Species Act.
Leaders of 21 Oregon conservation groups sent a similar letter to Wyden's fellow Oregon Democrat, Senator Jeff Merkley.
Wyden spokesman Keith Chu says the bill has drawn opposition from interest groups on both sides of the issue, and the letters are not surprising in view of a committee hearing being held on the bill next week in Washington, D.C.
Senior Tax Prep Available
Beginning Monday, volunteer tax preparers with the AARP will be providing free tax preparation services for seniors in Florence.
They'll be in the Bromley Room at Siuslaw Public Library Mondays and Wednesdays from 9:30 to two pm through April 14th.
Service will be provided on two Saturdays between now and tax day… February 22nd and April 12th.
Frank Williams is the the local AARP coordinator.  He says seniors need to bring last year's tax filing, a photo ID, social security card and your 2013 tax documents.
Super Common Sense and Safety
Insurance and law enforcement officials are preaching the same messages this weekend in anticipation of Super Bowl Sunday.  Both groups issued separate messages urging the need for safety and common sense.
Law enforcement agencies, like the Oregon State Police, say Super Bowl Sunday can be one of the worst days to drive because of the increased risk of impaired motorists driving home after watching the game at a party or commercial establishment.
Karl Newman, the president of the Northwest Insurance Council, said if you're going to be hosting a party to take steps to not allow one of your guests get behind the wheel if they've had too much to drink.
Newman also says it's a good idea to limit your own alcohol intake as the host, and offer plenty of food and non-alcoholic options.
Just in case you haven't heard… the Denver Broncos and the Seattle Seahawks kick off at 3:30 Pacific Time, Sunday afternoon at MetLife Stadium in New Jersey.