Taking a look at Coast Radio Sports…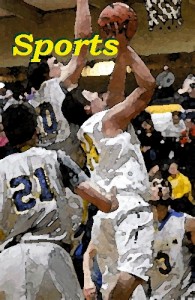 126 Pound Regional Champion Named Athlete of the Week
Siuslaw wrestling standout Isaiah Burkhalter is Coast Radio Sports' Athlete of the Week.  The sophomore grappler overcame several physical difficulties last week to win the Far West-Skyline Regional championship at 126 pounds, defeating a two-time 5A State Champion in the process.
Honorable mention goes to Siuslaw Basketball standout Brittany Long who pulled down eight rebounds and scored 11 points… seven of them in overtime… in the Lady Vikings' victory last week over North Bend.
College Baseball
Former Siuslaw hurler Jake Thompson picked up his second win on the collegiate mou
nd yesterday for Oregon State in a 3-2 nonconference win over the Washington Huskies.  The right-hander went 6 2/3 innings, allowing two hits, one run and two walks while striking out two in the effort.
Thompson and the Beavers will open up at home this weekend in Corvallis when they open a four game series against Wright State Friday.
The Oregon Diamond Ducks are at home for their first outing of the season at PK Park in Eugene this afternoon.  They'll take on the University of Portland Pilots at six.