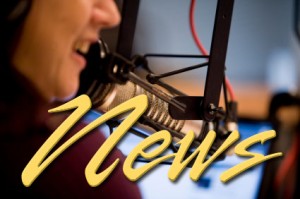 18 March 2014
Primary Election Kicks Off in Western Lane County
The Florence Area Chamber of Commerce will host candidates this week seeking election to the West Lane position on the Board of County Commissioners. 
The two… incumbent Jay Bozievich and challenger Dawn Lesley… will speak during Thursday's monthly noon forum at the Florence Events Center.
Lesley has a Masters in Bioresource Engineering from Oregon State and is an engineer with Cascade Energy.  She's held two appointed positions in the Eugene-Springfield area.
Bozievich has a degree in Agricultural Engineering from the University of Maryland and was a Senior Engineer with the Eugene Water and Electric Board before his election in 2010 to the County Board.  He also previously served four years on the Lane Community College Board of Directors.
Thursday's Noon Forum at the Events Center is open to the public; there's no cost to attend; and lunch is available for purchase.
The Primary election is May 20th.
Superintendent Takes Unexpected Leave
Siuslaw Superintendent Shawn Wiencek has taken an unexpected leave of absence for personal matters.  The school board held a special meeting Sunday afternoon and appointed Special Programs Director Ethel Angal as acting superintendent.  A statement issued by the district yesterday said Wiencek, who was hired last year, may be on leave "for an undetermined time".  The statement referred to the unexpected nature of Wiencek's absence and cited the district's "emergency chain of command".  It also said there would be no further comment on the matter other than that the district will focus on the education and well being of students.
Wiencek was unavailable.
Spring Break Safety Touted
Spring break may be just around the corner, but winter still lurks along the Oregon Coast.
In expectation of a surge in visitors to the coast next week the Oregon Parks and Recreation Department is urging caution on the beach.  Logs and other large debris on the beach from winter storms, along with powerful waves can create some dangerous situations according to Robert Smith.
He's the Visitor Safety Education Coordinator for OPRD.
Smith says logs aren't the only danger.  Sneaker waves, incoming tide and cliffs all pose their own hazards.
"Keep one eye on the ocean", he says.  That way you are less likely to be surprised.  Even a small wave can lift a heavy log weighing several tons so stay away from them, especially in the wet sand area of the beach.
Know when the tide is coming in and be careful when climbing on rocks and cliffs.