06-May, 2014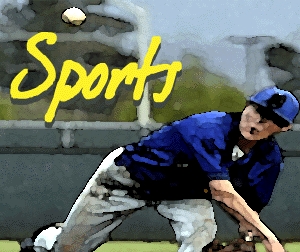 Mapleton Sailor – Athlete of the Week
Mapleton Track and Field standout Tucker Ford is Coast Radio Sports' Athlete of the Week. The junior and all around athlete captured first place in two events at last week's multi-school meet in Monroe; winning the high jump and the three-thousand meters.
Honorable mention is given to Siuslaw sophomore Caleb Paredes who had a key hit, then scored the go-ahead run for the Vikings in a Far West baseball victory last week over Marshfield.
On the Schedule
Viking Softball will be in Winston for a Far West matchup against the Douglas Trojans at five. Baseball will be at home against the Trojans, also at five. The pregame show begins at 4:45 on Coast Radio Sports.
College baseball this afternoon it's a non-league civil war contest at PK Park in Eugene as the unranked Ducks host the number two Beavers.
On the track today, it's the Crow-Mapleton Mega Meet at Mapleton High School. Siuslaw Athletes will be at Marshfield.