17 June 2014
Crash Victims Identified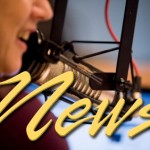 A 69-year old grandfather and his 15 year old grandson were identified as the victims in Sunday morning's crash of a light plane near Florence.
Witnesses reported hearing a "pop" and then watched as the blue-and-white single engine Grumman AA5 plummeted into the water near the Siuslaw River.
Coast Guard searchers pulled the lifeless body of Richard Munger from the water shortly after their arrival on scene. Munger, from Florence, and his 15-year old grandson, Benjamin Dressler, of Washington State were taking a Father's Day flight when the plane went down shortly before ten AM Sunday.
Divers and ground searchers continued to look for any sign of the 15-year old yesterday.
The plane, built in 1978, was registered to Munger. It was completely destroyed in the crash.
Drilling to slow traffic
Traffic on Bay Street under the Highway 101 Bridge will likely be slowed somewhat today and tomorrow. An Oregon Department of Transportation crew will be drilling beneath the bridge as part of a geotechnical study in relation to an upcoming project.
City of Florence spokesman Shawn Penrod says portions of the on-street parking on both sides of Bay Street near the bridge will be closed Tuesday and Wednesday. Flaggers will regulate through traffic.
Work is expected to begin later this year on a multi-million "cathodic" protection project that involves energizing the bridge structure with a very low voltage current to prevent corrosion.
Funding Sought for School Officer
It's been nearly a decade since a uniformed police officer patrolled the halls at area schools. Now, Interim Police Chief Lynn Lamm says he's found a way to pay for most of the cost… at least for the first three years.
Lynn Lamm – "We got high hopes, we hope to get it in and secure the funding, and see if we can get a representative from the police department back into the school system."
A federal grant program aimed at helping communities increase patrols will pay for three-fourths of the basic costs over a three year period… about $60-thousand each year. That would leave the city and the school district to split the remaining $20-thousand.
Lamm asked the City Council last night for permission to begin the grant application process.
Dual Purpose Manager
The interim City Manager for Florence is a multi-tasker. Larry Patterson will be here for about four months. One of his roles will be to serve as a consultant to the city in recruiting, screening and hiring his permanent replacement. Patterson says the first benefit is that it can cost less than hiring an outside consultant.
Larry Patterson – "But, more importantly is you'll get a lot of questions from the candidates as you go through the process and there's no better place to be able to determine the answers than setting right here. So, you know, you can be helpful both to the council in the recruitment, and helpful to the candidates as they look to see if this is going to be a good fit for them."
His other task, while he's here, is to oversee the day-to-day operations.
Larry Patterson – "In this business there's no hands-off; because it comes at you on a daily basis from all directions. But, you know, my role primarily is in coming in to these, and this will be the third one I've done, is to try to help the city as seamless as possible transition from Jacque's leaving to a new manager."
This will be Patterson's third outing as an interim manager and replacement recruiter. Since retiring from seven years as the Oregon City Manager he's helped the Cities of Ashland and Creswell find full time management.