21 August 2014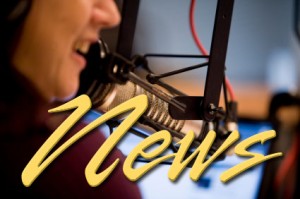 Oregon Coast Economic Summit Continues in Florence Area
There was a U.S. Senator and Congresswoman, representatives of the government agencies, tribal leaders and more mingling yesterday with local officials and business people at Three Rivers Casino. It was the third annual Oregon Coast Economic Summit. It drew about 300 people to the Florence area for two days of talks. Bob Garcia, tribal chair of the Coos, Lower Umpqua and Siuslaw Indians said there was a great value in holding it here.
Bob Garcia – "It's incredibly important for us that we can show that we can do good things for the coast and to really talk about the coastal economy on the coast."
Too often, he said, people think of the Oregon Coast as just a suburb of Portland.
Bob Garcia – "You know, we're not. The problems we have are somewhat different than the problems they have in Portland and having this Coastal Caucus and having an event where we really focus on the problems of the coast I think is a good conversation to have."
Getting away from Salem and Portland for this type of meeting allows residents of the central and south coast talk directly with policy makers.
Bob Garcia – "Having that conversation in Florence really helps drive that this economy here is part of that larger coastal economy."
There will be several panels today, along with three members of Oregon's congressional delegation. It is open to the public.
City Manager Finalists Invited for Interviews

Already two of the finalists for the vacant Florence City Manager's position have dropped out because they have taken other jobs.
Monday night the Florence City Council added three more to their list of finalists and extended invitations for personal interviews to six men and one woman.
Those are scheduled for Friday and Saturday, September 12th and 13th, with possible follow-ups the next day if needed. Interim City Manager Larry Patterson said they had hoped to meet with the applicants the weekend before. But that coincides with the annual Rods and Rhodies car show and there was no lodging available for the candidates, all of whom are from out of the area.
Merkley Says Senate has changed
The closing speaker yesterday at the Oregon Coast Economic Summit was U.S. Senator Jeff Merkley. He talked about his efforts to help the coastal economy over the past 5 ½ years.
He also talked about how the Senate has changed over the years.
Senator Merkley – "The Senate's a very frustrating place. It's very broken. It's not at all like the Senate I saw when I was an intern for Senator Hatfield or when I worked for Congress in the 1980s."
Merkley outlined his efforts at improving funding for small ports, as well as working towards a solution to dramatic increases in flood insurance rates that would have a severe negative impact on many coastal residents.
Energy Assistance For Businesses Varies
Central Lincoln PUD has access to several rebate and incentive programs aimed at encouraging individuals and businesses to make changes to their buildings that are energy efficient.
Residential rebate programs from the Bonneville Power Administration are relatively straightforward. Wade Carey, the PUD's Energy Services Administrator, says programs for businesses can be more complex.
Wade Carey – "Because there's no standardization we do those in a custom manner. We'll go out, we'll install some equipment where we will record existing energy use on a piece of equipment and then develop a custom project, submit that to Bonneville for approval. And then once the work gets done, we'll go back out, install the same equipment to measure post installation energy use and then determine savings that way."
Central Lincoln in Florence is hosting a business "after hours" open house this evening from five to seven. Carey will be on hand to meet business owners and managers to explain how they can find out more.