7 October 2014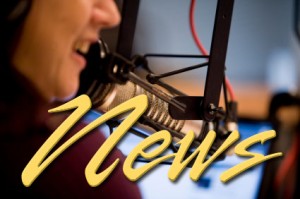 Colorado Man Offered Top Job at Florence City Hall
A Colorado native with an extensive history of city, county and even international management experience has been offered the position of Florence City Manager.
Roy Eckert, of Montrose, Colorado, would earn $120-thousand a year if he accepts the contract that was approved last night by the Florence City Council.
Mayor Nola Xavier said there was only one item left to be agreed on in a contract negotiation that is expected to be completed by today.
Eckert most recently served as the administrator of Montrose County, Colorado, a job he abruptly left in May after serving only 16-months.
He has served as a city manager in Missouri, Georgia and Alabama; as well as a borough manager for Ketchikan Gateway in Alaska. Eckert has served as a city management consultant for the Municipal Technical Advisory Service for the University of Tennessee and was a senior program manager for CH2M Hill on assignment in the United Arab Emirates.
If the single contract point can be agreed on, he could begin work in Florence by November First.
Great Oregon Shakeout Set for 10:16 on 10/16
The largest earthquake drill in history is set for next week in Oregon.
At precisely 10:16 on the morning of October 16th; residents across the state are being asked drop, cover, and hold on for one minute; simulating what they would do in the event of an earthquake.
Oregon is on the verge of the Cascadia Subduction Zone, a fault line stretching from off shore British Columbia to California. Scientists say it's only a matter of time before a magnitude-9 earthquake hits the state.
Officials with the Oregon Office of Emergency Management are encouraging residents to register online at www-dot-shakeout-dot-org-slash-Oregon, then tell your friends, neighbors and co-workers to do the same.
Oregon Air Guard Conducting Night Training
You may be hearing plenty of jet-fighter activity in the skies over the Pacific in the next few nights. The Oregon Air National Guard's 142nd Fighter Wing based in Portland began conducting F-15 night-training missions last night.
Major Casey Dierickx says night-training allows the Citizen-Airmen pilots stay current with mandatory Air Force requirements. The missions are conducted monthly and involve the use of night-vision goggles and aircraft maneuvering in different scenarios.
All flights originate and end at Portland International Airport, but occur in airspace off the Oregon Coast.
Sergeant Morgan
The Florence Police Department is promoting from within. Shawn Morgan has been promoted to the position of Sergeant to fill a vacancy created earlier this summer.
Morgan was a reserve officer with the city for several years before taking a job in Reedsport 15-years ago. In 2001 he was hired to fill the former School Resource Officer position that was co-funded by Siuslaw School District and the City of Florence. Morgan took a full time patrol officer position in the department after two years.
Lt. John Pitcher said Morgan has proven to be an outstanding police officer and will make a good sergeant.