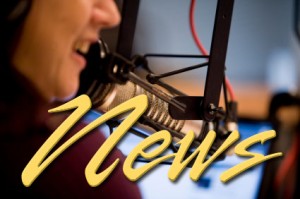 26 November 2014
Florence Man Facing Several Charges in Douglas County
A routine traffic stop in Reedsport went from bad to worse for a Florence man over the weekend.
35-year old Michael F. Merten was stopped by officer Ryan Fauver just before noon Saturday in downtown Reedsport because of unspecified equipment violations.
Merten, a convicted felon, was driving with a suspended license and had a firearm in his possesson. Fauver also found drug paraphernalia and a locked safe in the car.
Merten's passenger, 23-year old Brooke L. Newman, also of Florence, was in possession of what appeared to be methamphetamine.
After obtaining a search warrant for the safe, police opened it and found marijuana, methamphetamine, prescription drugs and what they referred to as "drug sales materials".
Newman was cited for methamphetamine possession and released.
Merten was booked at the Reedsport Jail before being transferred to the Douglas County lockup. He's facing several charges including possession, manufacturing and distribution of meth and marijuana; being a felon in possession of a firearm and driving while suspended.
Protect those around you
Flu shots aren't just for people over 65 years old; children under four; pregnant women; or anyone with a chronic medical condition. Doctors say while those are the people who are at a "high risk" when it comes to influenza, it's the people around them that also need to be vaccinated.
Dr. Claire Brien, a primary care physician with PeaceHealth Medical Group in Florence says antibiotics don't help with the flu or other viruses. She says the best way to protect yourself, and others around you, from the flu is by getting a shot.
Flu Shots are available at all Peace Health Primary Care Clinics; but also specifically at the "380 Building" on the Peace Harbor campus. The shots are inexpensive… and insurance will cover most if not all of the cost.
School Drug Testing Proving Positive
One year into the Siuslaw School District policy of testing all student athletes for the presence of marijuana and drugs, officials say the policy has had the intended effect.
Superintendent Ethel Angal says last year there were very few positive tests. She believes that means students are using the policy as a means to resist peer pressure.
The program began in November of last year and begins the second full year with the advent of winter sports.
Ethel Angal – "This year we have not had any issues. You know we did all fall sports and activities and now we're in the middle of doing winter sports, but, so far I believe it's going really smoothly."
Angal says the goal of drug testing for participants in extra-curricular activities has never been one aimed at punishing violators; but rather a way to encourage students to make good choices.
Florence Festival of Trees

A popular fund raiser for the Oregon Coast Military Museum in Florence will be repeated this year.
You can buy a fully decorated Christmas Tree Sunday at the Florence Events Center. Most of the trees will be sold on a silent auction between noon and 2:45 PM. At three, five special trees will go on the live auction block and sold… those trees also include gifts under the tree designated for one of five different charities in town.
The admission cost is only one dollar for adults… and children are free. Santa Claus will reportedly make an appearance sometime in the afternoon.
Advance tickets are available at TR Hunter Real Estate and Sue Gilday State Farm Insurance.
Fill up in Florence
If today is 'getaway day' and you're headed out for Thanksgiving, it may be a good idea to fill up your gas tank before leaving town.
Florence's average cash price for a gallon of regular gasoline held steady this week at $2.91.
That's 16-cents a gallon than the average price for the entire state of Oregon and only three cents higher than the national average price as measured by Triple-A.
Depending on where you're going in Oregon, the average price may vary. In Eugene, Medford and Portland this week it's $3.01… Prices in the Salem area are slightly higher… on average you'll pay $3.02 a gallon there.
Community Thanksgiving Dinner

Dozens of volunteers spent this morning preparing a free thanksgiving dinner that will be served to as many as 500 people in the Florence area tomorrow.
The dinner, from noon until two, is held at the Florence Elks Lodge on 12th street, but it's organized and sponsored by members of the Kiwanis Club.
Organizers say they've expanded the available seating this year… and made changes to the serving line. That's to alleviate some of the lengthy delays that people face last year.
The dinner is free, but cash donations will be accepted to offset the costs… and non-perishable food donations are encouraged. Those will be donated directly to Florence Food Share.
Transportation to and from the dinner is available at no cost from within Florence City Limits from River Cities Taxi.