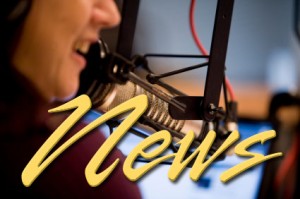 19 May 2015
Don't put that ballot in the mail. It won't get counted.
Today is Election Day in Oregon; ballots are due back no later than 8 PM. Voters in the lower Siuslaw Valley are deciding who will serve on fire, port, and ambulance district boards. But they don't have any choices when it comes to the Siuslaw and Mapleton school districts where there are fewer candidates than open spots.
There is one money measure on the ballot. For weeks, voters and residents have been hearing about the Lane County proposal to levy a $35-per-year vehicle registration fee. It would be added to the state fee of $43, generating and estimated $11-million dollars each year. It would be split with 60-percent going to the county to be used exclusively for road and bridge repairs. The other 40-percent, about $4.5-million, would be split by the cities in Lane County. Florence would get about $145-thousand each year and Dunes City's share is about 20-to-25-thousand.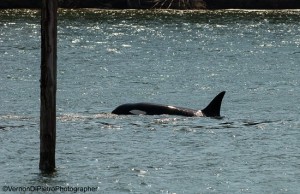 Ballots must be delivered to one of about two-dozen drop off points in the county no later than 8 PM. Locally there is one in front of the Florence Justice Center.
The first election results will be posted on the county's website immediately after polls close.
Orcas make Florence visit
There were some late visitors to the Rhododendron Festival Sunday afternoon. As things were winding down, a pod of Killer Whales… or Orcas… were spotted as far upstream as the Highway 101 bridge. Vern DiPietro, of Florence, said he grabbed his camera and started taking pictures.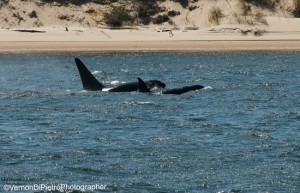 Vern DiPietro – "I think there was seven. There was, you know, the big male, and then there was two calves and the rest either female or smaller…"
DiPeitro said 30 years ago when he was in the Coast Guard, they used to see Orcas in the lower river all the time.
Vern DiPietro – "They would come in, you know, every year, and either munch down at Cannery Point or upriver a little bit right across from the station; you know; the harbor seals."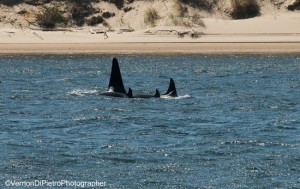 He… and many others… followed the pod downstream along Rhododendron Drive and eventually to the North Jetty where they watched them disappear across the river entrance and head back to sea.
Craigslist rental scam
Florence Police are advising potential renters of a scam involving Craig's List. Lieutenant John Pitcher says rental properties are being advertised on the online service at a price that is often well below market rate.
The ads will have photos of actual homes for rent or sale in the area.
Pitcher said the ad-holder purports to control the property and they direct a potential client to wire a deposit or an application fee to the scammer. He added sometimes they are successful in gaining personal information from the victim that can be used to further steal that person's identity.
Law enforcement officials warn potential renters to make sure they know who they are dealing with and use "due diligence". Pitcher said if it sounds too good to be true… "it probably is."