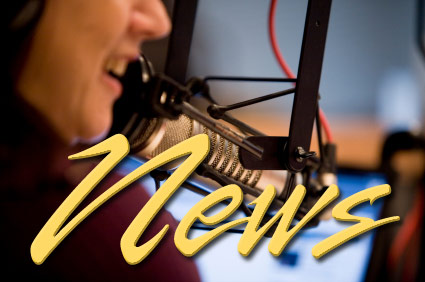 9 June 2015

Police issue several citations

You couldn't say you didn't have any advance warning.
Police in Florence went out of their way to make sure motorists knew about a crosswalk enforcement action yesterday afternoon on Highway 101. They announced it to local media and even posted signs on either side of the targeted crosswalk more than 24-hours in advance. Those signs remained in place until after the action was complete.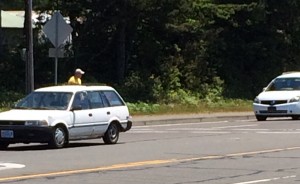 Still, some motorists didn't get the message until it was hand delivered by an officer carrying a citation book.
Officer Rob Merryman spent about three hours yesterday afternoon walking back and forth across highway 101 in the 15th street crosswalk. Observers were posted on either side to monitor whether or not drivers had plenty of warning to come to a complete stop when he stepped into the street. Patrol cars were dispatched to chase down alleged violators.
Lieutenant John Pitcher with the Florence Police Department said they haven't yet tabulated how many citations were issued; but he added; there was at least one person arrested for allegedly driving under the influence of alcohol.
Florence Eco Development Committee to set agenda
Florence's Economic Development Committee will meet officially Thursday morning. Members were appointed by the City Council last month.
The committee is made up of a nine people with a variety of backgrounds and experiences. There's a general manager of one of the area's largest employers; a small business owner, and a Realtor. Two directors of public agencies are on the panel, both because of their prior experiences. A former business owner and a one-time economic development coordinator for the Lane Council of Government will also serve.
The two final members are on the panel because of their current jobs… Cal Applebee is the Executive Director of the Florence Area Chamber of Commerce and Chris Chandler is the Communications Officer for Central Lincoln PUD.
The panel will meet at ten AM at City Hall June 11th.
Power outage south of Florence
About 150 homes and a handful of businesses were without power for a few hours yesterday afternoon in Dunes City. Repair crews had to replace a broken pole on Clear Lake Road near Kendall Lane.
Chris Chandler with Central Lincoln PUD said a large truck struck the pole, breaking it, in early afternoon. Chandler said she didn't know what type of truck it was, nor who was driving. But, she said, if the driver was at fault, the truck owner will be liable for the cost of the repairs.
Boating accident claims life on the Umpqua
A Coos Bay man died in an apparent boating accident on the Umpqua River over the weekend.
The body of 61-year old Dean Montgomery was found floating Saturday afternoon in the Umpqua River about 13-miles east of Reedsport. His damaged boat was discovered beached on the opposite side of the river, still running.
Douglas County Sheriff's Deputy Dwes Hutson says it's being investigated as an accident.
Applicants sought for Port of Siuslaw vacancy
The Port of Siuslaw Commission will accept applications for an open position on the panel until June 30th. The vacancy was created when Jay Cable resigned in mid-term late last month. The appointment will be for the remainder of Cable's term which was set to expire in June 2017.
Port Administrative Assistant Dina McClure said the other four commissioners will make a decision prior to a July 14th training session.
The Port Commission will conduct a hearing on the coming year's budget tomorrow night during their regular monthly meeting… it begins at seven pm.