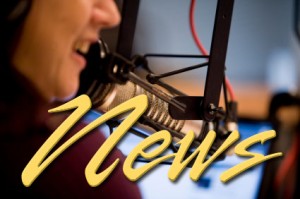 27 August 2015
More than one big cat could be prowling the city

Cougar sightings in three different areas of the city recently have prompted authorities to issue a warning. The big cats have been reported along Munsel Lake Road; in and around Coastal Highlands off 12th Street; and along Kingwood Street.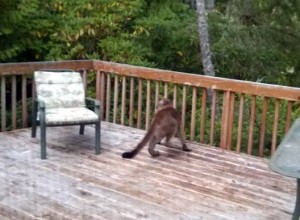 Megan Messmer with the City of Florence says residents need to "keep an eye out" and immediately report possible cougar sightings to the police.
Cougars are native to Oregon, and their populations have been on the rise in recent years. Wildlife experts credit that to several different reasons, including a corresponding increase in the number of deer and other small mammals they feed on.
Messmer said cougars are territorial and can maintain a home range of up to 100 square miles. She said coyotes, bobcats and even dogs are sometimes mistaken for cougars. The cats' main identifying feature is the long thick tail, sometimes almost as long as the body itself.
Cougars will often retreat if given the opportunity. Leave the animal a way to escape; keep calm and stand your ground… then back away slowly.
Here comes the rain again…
A major change in the weather pattern is coming as early as this evening. The National Weather Service has issued an advisory for the first "substantial" rain in quite some time… likely the most experienced since March.
A pair of offshore low-pressure systems will move onshore beginning this evening and through Monday, bringing as much as one-and-a-half to two inches of rain in all.
Rain from the first system will be heaviest Friday night and Saturday morning, then the second system is expected to arrive late Sunday.
Weather Service forecasters say much of the rain will extend into the Cascades, bringing relief for firefighters on the west side of the state.
Young lives saved by buckling up
Authorities say buckling up properly can save lives. Last year in Oregon, six children under the age of 12 died in vehicle crashes. Only one of those was in a child restraint system.
In fact, according to the Oregon Department of Transportation, the leading cause of death for children through 12-years old is related to motor vehicle crashes.
Between now and Labor Day there will be more families on the road, getting one final adventure in before school starts.
There will also be more police officers on the road looking for people speeding or talking on their cell phones; as well as making sure drivers buckled up.
The added patrols are funded by the Oregon Department of Transportation. ODOT channeled $580-thousand into seat belt education and enforcement last year.
Holiday gas prices lowest in decade
Drivers in Oregon are paying less on average for gas headed into the Labor Day holiday than they have since 2004. Marie Dodds with Triple-A of Oregon says a steep decline in crude oil prices gets the credit. The national average price fell eight cents this week to $2.58 a gallon; while Oregon's average price lost six cents and is at $2.93.
Locally, the average cash price fell by a nickel and is at $2.82.
Gas prices are running almost exactly a dollar a gallon less than at the same time last hear.
ELF aims to replace QCCF

An effort to revive toddler-focused child care in Florence has changed direction slightly.
Instead of trying to acquire and reopen the former Quality Child Care of Florence, local publisher Rob Spooner says he has formed a new non-profit group called "Early Learning Florence"… also known as ELF.
Rob Spooner – "From what I can see is likely to be able to be self-sustaining without any regular subsidy, but I believe it would work certainly for the three and four year olds."
Spooner has begun the non-profit organization filing process. He is also working on meeting city and state regulatory obligations. A lease agreement on a vacant highway 101 storefront is also in process.
ELF will have a capacity of up to 30 toddlers when it opens… hopefully this fall.
Hot 100 Radio Auction displaces programming for one day
100 items valued at just over $22-thousand will go on the block tomorrow during Coast Radio's semi-annual radio auction.
Regular programming on both KCST and KCFM will be suspended tomorrow beginning in the nine o'clock hour.
The merchandise; including dining gift certificates, tools, gift items, and services; comes from advertisers on the stations. General Manager and owner Jon Thompson says the intention is to get additional promotion for sponsors while at the same time passing on tremendous savings to listeners.
Already a half dozen "warm up" items have been auctioned off with one item selling for more than 60-percent off the retail price.