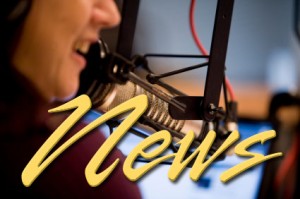 Oregon Senate race still up in the air
Two weeks after the election, the results of the Fifth District Oregon Senate race are still undecided.  Democrat incumbent Arnie Roblan has increased his lead to 325 votes out of the more than 62-thousand that were cast.  But his challenger, Republican Dick Anderson, is still hopeful things could go his way.
At the very least, Anderson is hoping to cut the margin to less than 125… the difference required to trigger an automatic recount.
Today is a big day as election workers in all seven counties begin working through the signature challenges.  Those are ballots that either came back unsigned, or the signature didn't match the one on file.
Roblan said he was told there are about 300 ballots that fit that category, and he said he's "feeling pretty good" about the results, adding – quote – "something really weird would have to happen" in order for Anderson to come from behind.
Election results must be certified by next Tuesday.
Food safety for Thanksgiving
The centerpiece of this week's Thanksgiving Dinner at your home will likely be a turkey.  If it's a frozen bird, Susan Kendrick with the Oregon Department of Agriculture says you should not just leave it out on the counter to thaw.
Susan Kendrick – "What we'd like you to do is put it in the refrigerator.  It takes about 24-hours for every five pounds of turkey to thaw.  So if you have a big turkey, you probably need to put it in the refrigerator four of five days ahead of time."
Kendrick says to cook the turkey to an internal temperature of 165 degrees, using a meat thermometer to make sure.  Also, she adds, be aware of cross-contamination.  Use separate cutting boards, knives, and other utensils when handling raw foods.
The next thing, she says, is taking care of the leftovers.
Susan Kendrick – "It's good to get it back in the refrigerator as soon as possible and, most typically, to take the meat off the bone so you don't have a large chunk of meat that you are trying to rapidly cool in the refrigerator."
Kendrick says it's a good idea to put the meat in shallow pans so it comes down as quickly as possible.  Good techniques and common sense will help ensure a safe and satisfying meal for family and friends.
Watershed Council offers free plants
Landowners along rivers, creeks and lakes in the Siuslaw Watershed may be eligible to receive free native plants in a program aimed at reducing erosion, filtering nutrients and keeping water cool for salmon and trout.
The Siuslaw Watershed Council is offering the free plants and will also work with property owners to determine which types are best for their property, as well as where to place them.
Kyle Terry says priority will be given to orders received prior to December 18th, but some late orders may be filled.
Information on the program can be found at www-dot-siuslaw-dot-org, or by calling the watershed office at 268-3044.
Traffic safety on the holiday week
At least ten people have lost their lives on Oregon highways in just the last week.  Oregon State Troopers are asking people traveling in the coming days to slow down and be aware of weather conditions as they travel for the Thanksgiving holiday.
This is one of the biggest travel times of the year and there is more than just family considerations causing the increase.
Oregon State Troopers say you need to be aware of the weather.  Forecasters are saying there will be snow at higher elevations and heavy rain down lower.  Both will increase stopping time, while decreasing visibility.
Black Friday shopping is going to have an impact on traffic late Thursday and early Friday, and then the annual Civil War Football game is going to have an impact on Saturday.
Officials say with kickoff in Corvallis at one pm that day, traffic in the mid Willamette Valley is going to be heavy from mid morning through late evening.
Troopers say plan ahead, be prepared and take your time when you get on the road.
Local woodlot owners named Outstanding Tree Farmers of the Year
Two former educators who bought a small woodlot south of the Siuslaw River 43-years ago have been recognized for their efforts in sustainably managing the 194-acre tract.
Dave and Diane Rankin were named the Oregon Tree Farm System Outstanding Tree Farmers of the Year for 2016.
The couple was honored this week at the organization's annual awards ceremony held at the World Forestry Center in Portland.
The Rankins received the award based on their management of the mix of soft and hardwood for income and sustainability.
In addition to enhancing the riparian area along the South Slough, they also host area sixth graders each year for a day of education about forest ecology and hydrology.
Dave Rankin also mills a small amount of lumber from the property, some of which is donated to Habitat for Humanity.