Unfortunately, the snow wasn't the only thing to come down overnight. 
Within an hour of the first very wet snowfall, trees, branches and powerlines began falling all along the Central Oregon Coast.
Chandler– "We're having issues all the way up into Depoe Bay, that I know of, and issues around Newport, Toledo and so the list goes."
Chris Chandler with Central Lincoln PUD said crews were initially dispatched late last night, but called back at midnight because of safety reasons as trees continued to crash down around them.  She said the safety issues are paramount for residents as well.
Chandler – "We want people to stay indoors to be safe.  Don't touch any tree any where near a line, please.  You have no way of knowing whether it's energized or not."
Chandler says there are so many downed power lines that they're considering calling for assistance from outside utilities.
Chandler – "Unfortunately things are so bad out there that there may be outages going to five… for five to seven days.  It may be that awful.  This is what I'm hearing from our distribution, engineering and operations manager."
Until then, crews will be focusing on making repairs that restore power to the greatest number of people at any one time.  Central Lincoln has a dedicated line to report power outages.  Even if you believe they may already be aware of it, they suggest you call it.  866-484-3783.
The heavy snows have impacted health care, schools, non-essential government services and transportation.  All schools, public and private, and school related activities were cancelled for the day.  Non-essential government services are also closed.
Health care is operating on a limited basis.  Power has been restored to Peace Harbor Hospital, but Rick Yecny says health care facilities are running on a limited basis today.
Yecny – "All surgeries have been, that had been scheduled for the day are cancelled, the emergency department is open and we are opening a walk in clinic in our 390 Family Medicine Center."
Transportation corridors have been impacted by the weather as well.  For a time this morning Highway 126 was the only open link to the interior portion of the state.  Highways 38, 36, 34 and 20 were all closed because of slides and downed trees.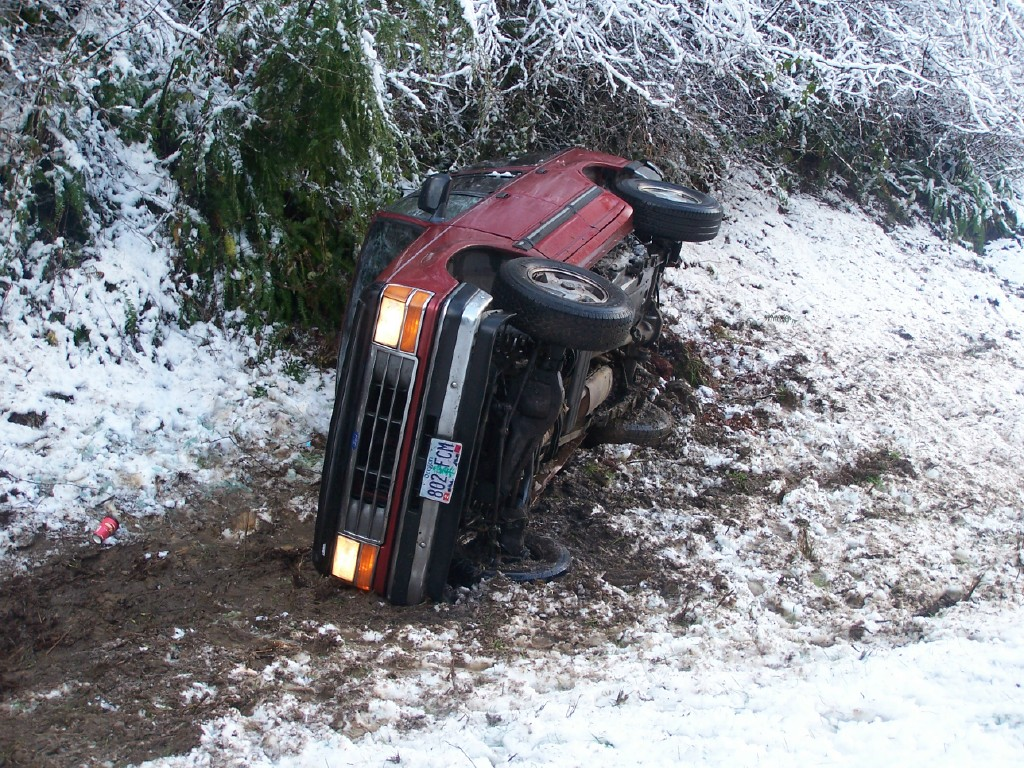 Closer to home, highway 101 near Sea Lion Caves was down to one lane because of a slide, and county roads throughout the Siuslaw Valley were blocked… either partially or completely because of downed trees