14 January 2013
Todd Denning Florence's Future First Citizen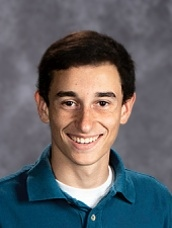 A Siuslaw High School senior with a 3.95 GPA and a lengthy list of accomplishments is Florence's Future First Citizen for 2012.  Todd Denning was selected from among five nominees put up by staff at Siuslaw High School last week.  Denning is active in Key Club, National Honor Society and Interact, as well as running Cross Country and working part time as a Real Estate assistant.  Siuslaw High School Principal Matt Henry said he wished all five nominees could win the award.  The list included Alex Dodson, Annaliese Henry, Jade Herbert and Janessa Mitchell.  Denning will receive his award, along with a $500 scholarship Wednesday evening during the Florence Area Chamber of Commerce annual Siuslaw Awards.  Also handed out that night will be the First Citizen Award; the Stu Johnston Business of the Year and several others.  The banquet is at the Florence Events Center; advance tickets are available at the Chamber Visitor Center.
***
Oregon Lawmakers Meet for 77th Session
The 77th Oregon Legislature meets for the first time today… and things promise to be different this time around than they were in the 76th.  Last year, an even split between Republicans and Democrats forced the parties to resolve every issue with a bipartisan agreement.  Controversial legislation had no chance of passing and many bills died in the chaos.  This year the Democrats have a firm grip on the House with a 34-26 majority.  Tina Kotek, a Portland Democrat, will hold the reins of power as the sole Speaker of the House.  Peter Courtney will preside over the Senate once again as he has since 2003.  Dems hold a 16-14 advantage in that chamber.  Today is largely a day of ceremony; the first day of work for lawmakers will be February 4th.
***
Reward Offered in Armed Robbery
Siuslaw Stop Crime is offering a $500 cash reward for information leading to the arrest and conviction of the person or people responsible for an armed robbery earlier this month.  January 5th at around 6:30 PM a man, armed with a hand gun held up Dutch Bros, taking the contents of two cash registers.  Police were unable to locate a suspect that evening.  Detective Gabe Glowacki (gluh-WOK-ee) says anyone with information on the robbery can call Florence Police.
***