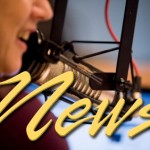 4 April 2013
Police release name of traffic stop suicide
A man who shot and killed himself after a traffic stop on Highway 126 Sunday afternoon had a background of drug and weapons offenses and had told acquaintances he would not go back to jail.
53-year old David Eugene Vale of Portland was stopped by an Oregon State Police Sergeant near Noti for speeding.  The unnamed sergeant had observed an older Chevy Corvette traveling eastbound at a high rate of speed.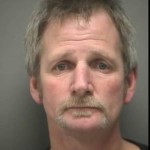 The Corvette, driven by Vale, initially pulled off the highway and a male adult stepped out of the car and walked toward the patrol vehicle with his hands in the air.
Vale then pulled back onto the highway and continued eastbound for about a mile when he pulled to the shoulder once again.
As the officer left his vehicle, he heard a single gunshot and saw the Corvette began moving again, but this time it veered through a ditch and struck a tree.
Vale had apparently shot himself at the wheel… he was declared dead at the scene.
It turns out the passenger was a hitchhiker who had been picked up by Vale near Florence.  Police say it appeared he was not involved and his name was not released.
Native American mascot ban challenged
A Willamette Valley lawmaker introduced a bill this week that would allow school districts to retain the use of a Native American mascot… as long as they had the endorsement of a local tribe.  Scio Republican Sherrie Springer authored the bill that would overturn an outright ban made last year by the Oregon Board of Education.
Several school districts in the state, including one in Reedsport, are faced with changing their mascot names.
Leadership of the Confederated Tribes of the Coos, Lower Umpqua and Siuslaw Indians previously said they support the Education Department ban.
Museum Change of Command
The Oregon Coast Military Heritage Museum underwent a change of command last month.  Long time board president and co-founder Sam Spayed turned over leadership but said he would remain involved.  Fellow co-founder Tim Sapp has moved into the leadership role.  He praised Spayd for his efforts and commitment over the past four years.
Paul Gargis moves into the vice-president's role as the group prepares to enter it's final fund-raising efforts.
Two major fund raisers are set for the near future in an attempt to raise $25-thousand needed to complete the museum on Kingwood Street and begin preparing displays.
The KUSH Band, along with noted guitarist Denny Weaver and the AWOL Band will play a benefit concert April 20th at  Three Rivers Casino.
The Pacific Coast Wind Ensemble will have their annual benefit concert May 11th at the Florence Events Center.
West Nile Season Approaches
Horse owners are being urged to make sure their animals get their West Nile Virus vaccination or booster.  The arrival of spring also means mosquitoes that carry the virus are on the move.
West Nile is a serious virus that causes inflammation of the brain and spinal cord.
Last year in Oregon there were two confirmed equine cases… one of those fatal.
Mosquitoes can spread the virus to humans.  Last year in Oregon there were 12 confirmed cases… none of them fatal.  Eight were in southeast Oregon, but one was in Coos County.