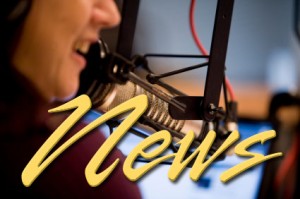 20 June 2013
Coos County Man Admits to Killings
The man facing aggravated murder and arson charges in the deaths of three rural Coos County residents admitted to police that he shot them and then set fire to the two houses where they lived.
But, according to an affidavit obtained by the Associated Press, 65-year old Edward Nelson did not tell authorities why.  The man was seen leaving his home Saturday evening as smoke was coming from the home he shared with his wife.
According to the police report, a neighbor came to investigate and discovered Kathleen Nelson dead on the floor with a small fire burning in the back of the home and the smell of gasoline.
It wasn't until after police arrived a few minutes later that a home and an outbuilding next door were seen burning.
The home was a total loss and investigators found what they believed to be the remains of Renae and Lola Cottam, both aged 73, in the rubble.
Nelson was arrested by state police about 90-minutes later.  He admitted to the trooper that he knew why we was being detained, but did not offer any further explanation.
Tragedy Sparks Myrtle Point Library Rebuild Efforts
The tragic killings of Renae and Lola Cottam has hit close to homes and hearts throughout Western Oregon as well as in the small Coos County community of Myrtle Point where they retired to a dozen years ago.
That was after spending a similar amount of time in Florence where Renae taught science and math.
Family members said the couple spent a great deal of time at the Flora M. Laird Memorial Library in Myrtle Point and were passionate about the place.  They often took their grandson, Benjamin, with them when he was visiting.  In fact, Renae Cottam was very proud of telling how the first word said by Benjamin as "book".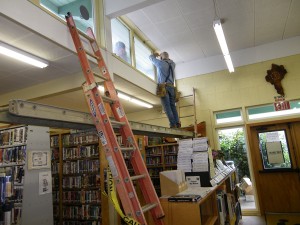 But, the aging library is in need of remodeling… something that the Cottams often talked about.
That's why family members and friends of the murdered couple are hoping for something good to come out of last week's tragic events.  They're encouraging gifts to the Myrtle Point Public Library Foundation in the couple's memory.  The group has a $3-million goal, but has only been able to raise about five-percent of that during recent years.
In lieu of flowers, food and gifts, donations can be made in Renae and Lola Cottam's name to the Myrtle Point Public Library Foundation online or by mailing a check to: P.O. Box 712, Myrtle Point OR 97458; or by calling 541.572.2591.
Senate Committee Ponders More Revenue and Fewer Taxes
A hearing this week in Salem could help pave the way for a budget compromise that has been eluding lawmakers.
An Oregon Senate committee will discuss Democratic proposals to increase state revenue; as well as a Republican request to cut taxes for some business owners.
Democrats have proposed limiting tax deductions for high-income taxpayers, cutting back on a tax deduction for seniors' medical expenses and raising cigarette taxes.
Senate Republicans want to lower tax rates for people who own certain businesses where taxes are paid in the owner's name rather than the corporation's.
Increased revenue and business tax breaks are two of three components debated during weeks of closed-door budget talks.
The Senate Finance and Revenue Committee is not scheduled to discuss the third component – cuts to public-employee pensions.
Forest Road Reconstruction to Close Access
Work will resume next week on the Cape Ridge Road east of Cape Perpetua in the Siuslaw National Forest.  Access to Forest Road 5500 will be blocked for about 30 days while road surfacing and other repairs are completed.
Project Engineer Chuck Walt with the Siuslaw National Forest said work actually began last fall, but had to be suspended due to weather.  Crews were able to replace failing culverts and rebuilt three failing road segments.
Walt said access to the Cape Perpetua Overlook will remain open through the month of July, but the road accessing interior portions of the forest will be closed until the project is complete.