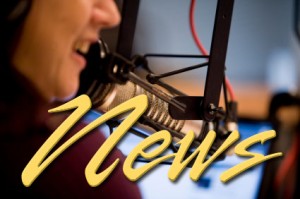 27 June 2013
A Different Approach to Disaster Awareness
It's important, says Joan Edwards, for coastal residents to be aware of what areas may be overrun with water in the event of a large earthquake and tsunami.  Your home may not be in the inundation zone, but if you live or work in Florence, at some time during your day it's very likely you'll spend some time there.
Edwards is the education outreach coordinator for West Lane Emergency Operations Group.  It's the organization that puts on the Saturday emergency training sessions every month.  Attendance at those has been high, but Edwards fears they're not reaching everybody.  That's why she has added a new series beginning today.
Joan Edwards – "This new series I call it one topic, one hour.  We get'em in, we get'em out and that's a promise."
The classes are shorter, more concise and intended to stay away from "family time".
Joan Edwards – "Gonna be the fourth Thursday and we're going to do the class; the same class twice."
Both will be at the main Siuslaw Valley Fire station with the first on from 12:15 to 1:15 today… you're welcome to 'brown bag' it.  The evening session runs from 6:30 to 7:30.  There's no cost and pre-registration is not required.
Lawmakers closing in on adjournment
The Oregon Senate passed two bills yesterday that are central to a new state budget.
Senators on Wednesday approved a $6.55 billion spending plan for primary and secondary schools, reversing a decision to reject it last week and sending it to the House. The change came Wednesday when seven Republicans changed their votes, saying school districts need to know how much money they'll have to spend next year.
Senators also passed a tax on hospitals and nursing homes, sending it to the governor. The so-called provider tax is a key component of Medicaid funding.
Passage of the schools budget and a hospital tax clears the way for lawmakers to finalize a two-year budget and adjourn the 2013 legislative session.
Wings and Wheels July 6th.
More than 100 antiques, hot rods and classic show cars are expected for the fifth annual "Wings and Wheels" car show and aircraft fly-in next week at Florence Municipal Airport.
The Florence-Siuslaw Lions Club, in conjunction with the City of Florence and the Chamber of Commerce have teamed up to provide the show, aimed at encouraging aircraft owners from around the region to fly in for the day, enjoy the show and stay and explore.
Organizers say, weather permitting, there will also be a display of several home-built aircraft along with bi-plane and helicopter rides.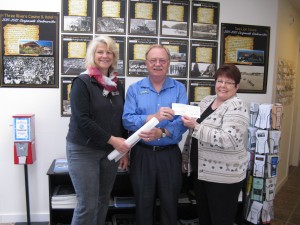 Members of the Florence Radio Control Aircraft Club will have their planes in the air as well.
It' all set for a week from Saturday, July 6th, from ten to three.
Remembrance Garden gets boost
Work on the "Remembrance Garden" just outside the entry to the Oregon Coast Military Heritage Museum on Kingwood Street will begin later this summer thanks to a little "fertilizer".
The Oregon Dunes Chapter of the Daughters of the American Revolution delivered a check in the amount of $5,000 to museum backers earlier this week.  The garden will include a granite marker donated by Burns' Riverside Chapel; along with U.S., State and POW-MIA flags.
The garden will nearly complete the outside of the building, plans are to begin installing displays and the interior later this year.