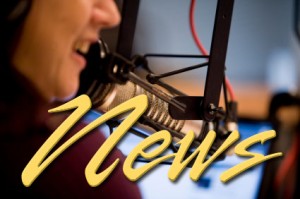 5 July 2013
More Shuffling at Siuslaw Schools
An earlier administrative change at the Middle School in Florence has been altered by the new school superintendent.
Instead of the Elementary principal overseeing three buildings and kindergarten through 8th grade; the current high school vice principal, Andy Grzeskowiak, will move to the middle school where he'll oversee activities.
Mike Harklerode, who had been slated to take over the K-through-eight responsibilities will remain in charge of the Primary and Elementary schools only… a post he's held for four years.
Superintendent Shawn Wiencek said that will allow her and the entire administrative team to better assess the benefits and drawbacks to having one principal in charge of all classrooms through the eighth grade.
Wiencek said the move leaves the High School Vice Principal position open.  That will likely be filled before classes start in September.
A Florence Fourth
Throngs of visitors filled the Old Town area last night for 25-minutes of booms and flashes accented by plenty of oohs and ahs.
The annual Florence Area Chamber of Commerce fireworks display delivered as promised, providing a show that was seen from many vantage points around the Siuslaw River Estuary.
Public Safety officials reported few problems associated with the holiday and the large crowds.
The annual Kiwanis Great American Duck Race was contested at noon on the fourth… 28 prize winners were announced:
2013 DUCK RACE WINNERS
Coast Radio—Yachats Getaway
Marianne Brisbane—South Coast Getaway
Johnston Motor Company—Newport Getaway
John Bartlett—Depoe Bay Getaway
Gene Wobbe—Seaside Getaway
Jim Griggs—Sandpines Golf, 4 rounds of golf w/ cart
Hal Weiner—Oregon Jamboree
Colin Hall—Ray Wells one load of rock
Ethan Tempe—Ocean Dunes 4 rounds of golf w/ cart
Pam Thompson—Coastal Fitness certificate
Thomas Hunt—Les Schwab Tire Center certificate
Lee Hayes—On Your Feet With A Splash certificate
Coast Radio—On Your Feet With A Splash certificate
Coast Radio—Mo's Restaurant certificate
John Hardison—Mo's Restaurant certificate
Bay Street Grill—Ron's Paint certificate
Thomas Hunt—Siuslaw Glass & Mirror certificate
Dr.& Mrs. George Hutchby—Bay St. Grill certificate
Brian Pottage, Sr.—3-2-1 Video One year passport
Frank Hedges—1285 Resto Bar certificate
Lorall Woerner—Kozy Kitchen certificate
Sue DeVera—Angie's Alterations certificate
Brian Holmes—Giant Abby's pizza
John Hardison—Ixtapa Mexican Restaurant certificate
A. Spooner—Dunes Café certificate
John Buchanan—Flowers By Bobbie certificate
Andrea Holden—Two pizzas from Pizza Hut
Betty Stanley—Two pizzas from Pizza Hut
Public Employee Unions Mounting Legal Challenges
As expected, public employee unions have filed a legal challenge to the Oregon Legislature's effort to cut benefits for retired public employees.
The Oregonian reports that a coalition of unions has petitioned the state Supreme Court to review Senate Bill 822, which was approved earlier this year and has been signed by Governor John Kitzhaber.
The bill reduces cost-of-living increases for people who get benefits under the Public Employee Retirement System. It also cuts benefits for PERS members who live out of state and don't pay Oregon income taxes.
The unions contend the changes amount to a breach of contract and ask that it be declared unconstitutional,
Wings and Wheels
The gates to the parking area at Florence Municipal Airport will open at ten AM tomorrow and the weather is forecast to cooperate as more than 100 classic cars… hot rods, antiques and collectibles will be on display.
Also expected to be on display will be a collection of vintage and experimental aircraft including a newly restored 1947 Stinson airplane and the 8-member Northwest Ravens aircraft club from Aurora, Oregon.
Other aviation enthusiasts and pilots are expected to fly in for the day.
The Florence Siuslaw Lions and Ada Grange will offer concessions and there will be static displays by several public safety agencies.
There is a requested $2 donation for parking that will go to the Siuslaw High School Wrestling Team… other than that, there is no admission charge.