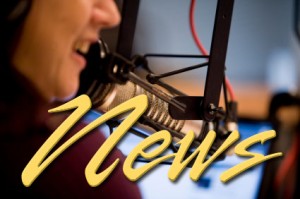 July 17, 2013
Water Aesthetic the Challenge for Casino
For Bob Garcia, the challenge is not in coming up with enough water to meet the demands at Three Rivers Casino.
Bob Garcia– "We have our own wells, we certainly have the capacity to store water.  What we lack right now is adequate treatment capacity to really treat water in the way that we would like to."
For the chair of the Confederated Tribes of the Coos, Lower Umpqua and Siuslaw Indians, the issue at hand is having the right kind of water.
Bob Garcia – "Florence has a wonderful sole-source dunal aquifer but it's full of iron.  And the city has had to spend a lot of time and effort to really work on how to get the iron out.  We're working on the same issue but don't have quite the same equipment that the city has."
That's why the tribe is requesting to connect to the city supplies… even though they are outside the urban growth boundary.  Officials say it's allowable because the tribe owns property inside the city where they would actually make the connection.
Garcia also said buying surplus water from the city would allow them to provide more water in the event of a large fire on tribal property.
Jobless Rate Steady
Oregon's jobless rate inched up a tenth of a percentage point in June, and hiring was weak.  The State Employment Department said Tuesday the unemployment rate of 7.9 percent is essentially unchanged from the 7.8 percent reported in May.
Economists say such small changes are statistically insignificant until they show a trend over months.
Nonfarm payroll employment was down by 1,000 jobs, the first decline since September.
June hiring was stronger than expected in leisure and hospitality businesses, such as restaurants and bars. It was weaker than usual in trade, transportation and utility sectors.
Gas Prices Rise
Higher demand and continuing unrest in the middle-east are getting the blame when it comes to the latest round of price hikes for gasoline.
The average price in Florence increased by 12-cents this past week to $3.80 a gallon.  Oregon's average, as measured by Triple-A increased by ten cents and is at $3.86… that compares to a 16-cent hike nationally… bringing the U.S. average to $3.64 a gallon.
Marie Dodds with Triple-A says only three states… Colorado, Utah and Idaho… are seeing lower averages this week than last week… with everyone else taking increases.
Power of Florence to Feed Hungry
Florence Food Share will be just one of the many organizations hoping to benefit from this weekend's Power of Florence.
One of the events Saturday is a "Ducks vs. Beavers" food drive with supporters of Oregon and Oregon State athletics encouraged to donate non-perishable food items at a booth set up in front of Grocery Outlet.  Food Share Operations Manager June Clingenpeel says donors just need to look for the balloons and drop their gift off in the name of either Oregon or Oregon State.  All food will be weighed and tallied on one side or the other.
Last year, Oregon State came out on top, collecting 674 pounds of food to 629 for Oregon.
No matter which team you support, last year's donations added up to more than 1,300 pounds that helped feed the more than 400 families that receive food baskets each month from Food Share.
A complete list of events for Saturday's Power of Florence can be found at www.powerofflorence.org